Tourist arrivals rise 8.5% in 8 months
October 14, 2018 | 12:00am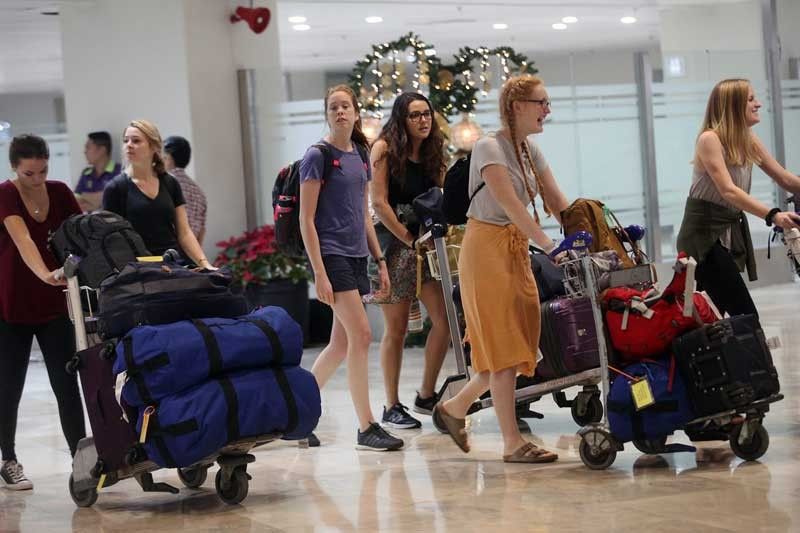 MANILA, Philippines — Foreign arrivals increased by 8.5 percent to 4.85 million in the first eight months despite a decline in a number of top source markets, according to data from the Department of Tourism (DOT).
In August alone, foreign arrivals dropped by 0.55 percent to 542,250.
Korea remained the country's top source market in January to August despite posting a 0.91 percent decline in tourist arrivals to 1.06 million. The figure still accounted for bulk or 21.84 percent of total arrivals.
Arrivals from Taiwan also decreased by 2.59 percent but remains the sixth largest source market.
Despite the slight drop in the two source markets, the overall foreign arrivals went up from last year, driven by the influx of tourists from China.
Tourist arrivals from China soared 35.67 percent to 870,177. This makes China the country's second largest source market, accounting for a 17.94 percent share of the total arrivals.
The US followed China, posting an 8.2 percent increase in arrivals to 715,060 or about 14.74 percent of the total arrivals.
Rounding out the top five are Japan and Australia, which recorded 715,060 and 431,779 arrivals, respectively.
Other top source markets during the period were Canada, United Kingdom, Singapore, Malaysia, Hongkong, and India.
For this year, the Philippines aims to hit 7.4 million in foreign arrivals. This is under the National Tourism Development Plan (NTDP).