Exports recovery, higher governmentspending to boost Q3 growth
October 21, 2017 | 4:00pm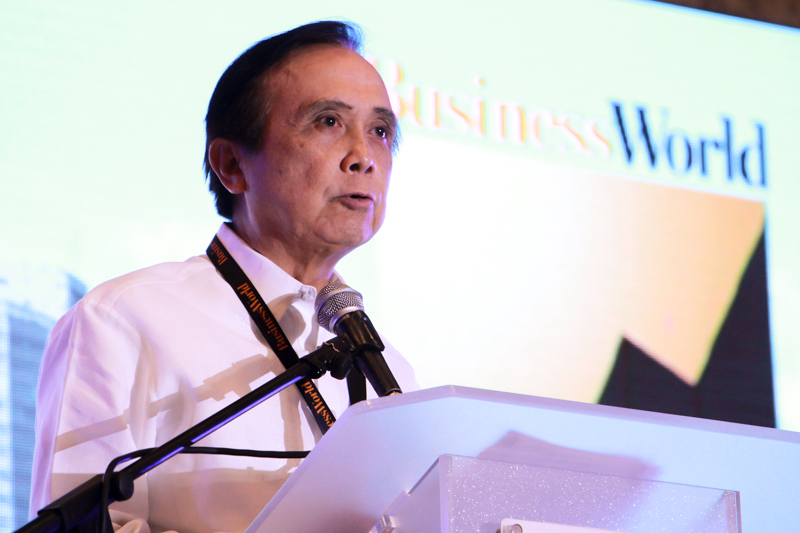 MANILA, Philippines — Economic growth in the third quarter is expected to receive a boost from rising exports, increased government spending and recovery in the global economy, Socioeconomic Planning Secretary Ernesto Pernia said.
"The forecast is, it's going to be better than the second quarter. The outlook on the global economy has improved so exports are increasing. Our government spending has also been increasing double-digits," he said.
The agriculture sector is also expected to sustain its recovery as typhoons that visited the country have been less destructive.
"I think the agriculture sector will also be performing better," Pernia said.
The economy grew 6.5 percent in the second quarter of the year, driven by strong gains in the industry sector and the turnaround in the agriculture sector.
Growth in the second quarter was slightly faster than the 6.4 percent recorded in the first quarter but slower than the 7.1 percent growth in the second quarter of 2016. The stronger-than-expected growth of 6.3 percent in the agriculture sector in the second quarter – from 4.9 percent in the first quarter and negative two percent in the second quarter of 2016 – also gave GDP growth a boost.
This brings the 2017 first semester growth to 6.4 percent, down from seven percent in the first semester of 2016.
To meet the lower end of the full-year target growth of 6.5 percent to 7.5 percent for 2017, the economy only has to grow by 6.5 percent in the succeeding quarters.
Exports extended their growth trajectory for the ninth consecutive month in August, driven by double-digit growth in shipments to ASEAN, EU and other Asian trade partners. Exports rose 9.3 percent to $5.51 billion during the month from $5.04 billion last year.
For August alone, government spending on projects rose 14 percent to P201.6 billion from the P177 billion recorded in the same month in 2016.