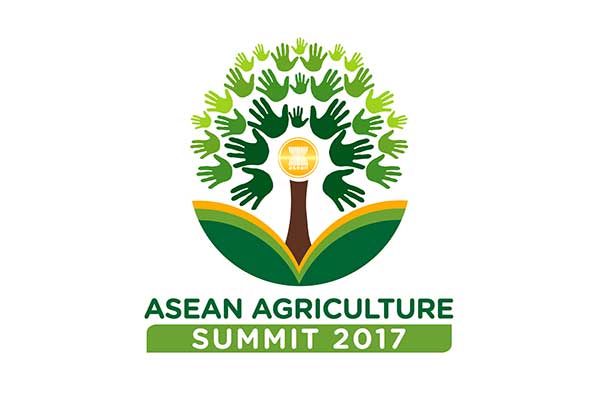 The ASEAN Agriculture Summit will be held on Oct. 4 at the SMX Convention Center Manila.
Agriculture is a game changer
Back in April, when we held the first Prosperity for All Summit, one of the highlighted sectors was agriculture. As we all know, the Philippines, Thailand, and Vietnam, are some of the leading agriculture countries in the region. But despite the unceasing development programs, there are a lot of things to be done to help strengthen the sector.
Next week, we are staging the ASEAN Agriculture Summit, an initiative to bring together agriculture stakeholders to craft an integrated framework for agripreneurship which can inspire and connect the entire ASEAN agriculture ecosystem. The goal is to connect all agri champions and share key strategies in creating a more sustainable environment for farmers and other agri players. We are pleased to have speakers who are experts in their fields and can contribute to the meaningful discussion on agriculture. I am sure the Philippines and its farmers can learn a thing or two from the speakers.
Just recently, I met with Chinese Ambassador Zhao Jianhua to update him on the upcoming ASEAN Agriculture Summit happening next week, Oct. 4 and the ASEAN Business and Investmen Summit this November. The ambassador expressed his full support for both programs and will even provide renowned Chinese speakers for the summit.
China produces 25 percent of the global food supply, which means they are not only self-sufficient, but also a net food global provider. Young farmers are even using social media for directly marketing their produce. Ambassador Zhao congratulated us as this will be the first ever agriculture summit in ASEAN. The meeting lasted for two hours as I also explained our programs in helping MSMEs through the 3Ms – Money, Market and Mentorship.
Going back to the ASEAN Agriculture Summit, we are fortunate to have Agriculture Secretary Manny Pinol to open the program. We are working closely with his office since the launch of the Kapatid Agri Mentor Me Program (KAMMP) which brought mentoring programs to farmers in different regions. This program is patterned after the Kapatid Mentor ME Program that we are doing with the Department of Trade and Industry.
Sen. Cynthia Villar, chairman of the Senate Committee on Agriculture and Food, will also be there to share her insights on agribusiness and food production.
Dr. Rolando Dy, the vice president of the Philippine Chamber of Agriculture and Food, will discuss the state of competitiveness of the ASEAN agriculture. Since agriculture is one of the thriving sectors in the region, it is best to know how competitive we are in the world.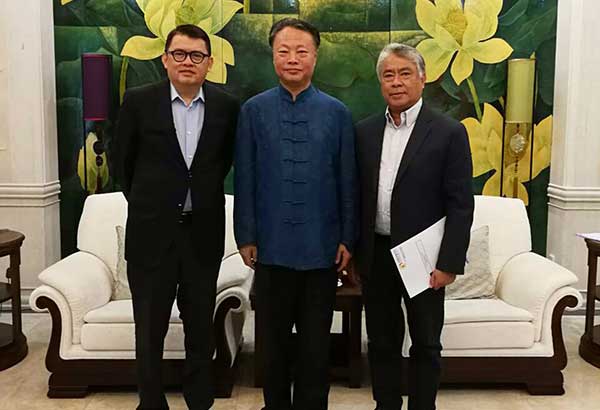 ASEAN Business Advisory Council chairman Joey Concepcion with China Ambassador to the Philippines Zhao Jianhua and ASEAN BAC executive director Gil Gonzales.
Five fora will feature agriculture advocates.
A forum which will present case studies on successful land use models that support globally competitive agri enterprises and rural development will be discussed by two panels. The first panel will feature Dato' Dzulfilki ADB Wahab, chairman of Felda Technoplant Sdn Bhd.; Henry Lim Bon Liong, CEO of SL Agritech Corp.; Dr. Hengky Novarianto, senior scientist of Indonesia Palm Crops Research Institute; Winston Uy, president of Universal Leaf. The discussion will be moderated by Karen Davila. The second panel entitled Farm Consolidation as Rural Development Strategy will feature Saran Song, founder and CEO of Amru Rice; Alex Buenaventura, president and CEO of Landbank of the Philippines; and Pablito Sandoval, board director of Active Batangas Integrated Multipurpose Cooperative. The second panel will be moderated by Quintin Pastrana.
A forum on agri value chain and value-added agri extension services will be discussed by Ruth Novales of Nestle Philippines, Dr. Kamolrat Intaratat of Sukhothai Thammathirat Open University, Dante Muyco Jr. of Cacao Industrial Development Association of Mindanao, Isabela Vice Mayor Roberto Agcaoili, and Clint Coo of Siam Organic Co. Ltd. Amor Maclang, CEO of Geiser Maclang will lead the discussion.
Oudet Souvannavong of the Greater Mekong Sub-Region Business Council, Agri Usec. Ariel Cayanan, Rep. Arthur Yap, Gigi Gatti of Grameen Foundation USA, and Dante Delima of Agri-Tech Integrated Services Corp. will help identify the roles institutional and large scale agri enterprises play in promoting agripreneurship.
Agritech incubators and accelerators such as Dr. Kiran Sharman of ICRISAT, Agri Usec. Bernadette Puyat, Joseph Calata of Krops Agri Mobile App, Dr. Dileepkumar Guntuku of Iowa State University, and Jos Van Der Knaap of Rjik Zwaan Seeds will discuss technology and innovation for the agriculture sector. Bettina Quimson, our adviser on ICT and economic affairs will help moderate the discussion.
Former agriculture secretary Dr. William Dar will share his insights on how to better improve the pathway for farmers.
I still believe that agriculture is a game changer. The goal is to empower all farmers and turn them into enterprising agri-preneurs. Through this ASEAN Agriculture Summit, we hope to create a stronger network and community for farmers, accelerators, innovators, and other agri-stakeholders.