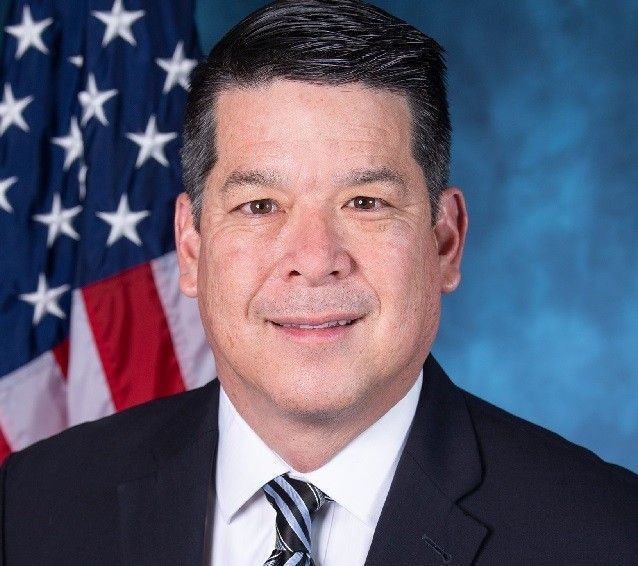 Fil-Am TJ Cox is among the new members of the most diverse US Congress sworn in in history
TJ Cox's Facebook page
Fil-Am rep among new members of 'most diverse' US Congress
MANILA, Philippines — Filipino American Rep. TJ Cox, a Democrat representing the 21st District of California, was among those recently sworn in to the United States Congress, the most ethnically diverse congress in US history.
Cox is a first-generation immigrant from Fresno, California. His mother is from the Philippines, while his father is a European-Chinese migrant who settled in the US.
He told The Filipino Channel's "Balitang America" in an interview last November that Filipinos were "crucial" in helping him win the election.
He said: "I wouldn't be standing here today if it wasn't for the Filipino votes. The largest town in our district is Delano, there's probably 30 percent Filipino population there," he said. " And I've only won this race by 500 votes. So the Filipinos who came out and voted for me, thank you very much. You made this happen today."
The California Democrat defeated Republican incumbent David Valadao to win his first term. Cox was an engineer and businessman prior to being elected congressman.
While there are an estimated 4 million Filipinos and Fil-Ams in the United States, Cox is the first Filipino American elected to the United States' lower house. About 1.4 million of those Filipinos call California home.
He was also one of the 220 who voted for fellow California Democrat Nancy Pelosi as the new speaker of the US House.
While Cox is the first first-generation Filipino American sworn into congress, Virginia Rep. Bobby Cortez Scott (Democrat) is the first of Filipino descent elected to Congress. He ran unopposed and was also sworn in for another term as well.
Democrats were able to get a majority of seats in the 116th congress in the last election winning 235 seats, over the Republicans' 199 seats. This is 40 more seats than they had in the previous congress (115th).

In previous statements, Cox said that he was against the policy of US President Donald Trump of separating migrant families at the US-Mexico border.
He also said he is against building a wall at the border, which is causing the deadlock between Congress and Trump, who refuses to sign any budget without funding for the border wall.
According to US media reports, the new congress is not only the most ethnically diverse in history, but saw a record number of women elected to office.