4-day workweek seen to address traffic woes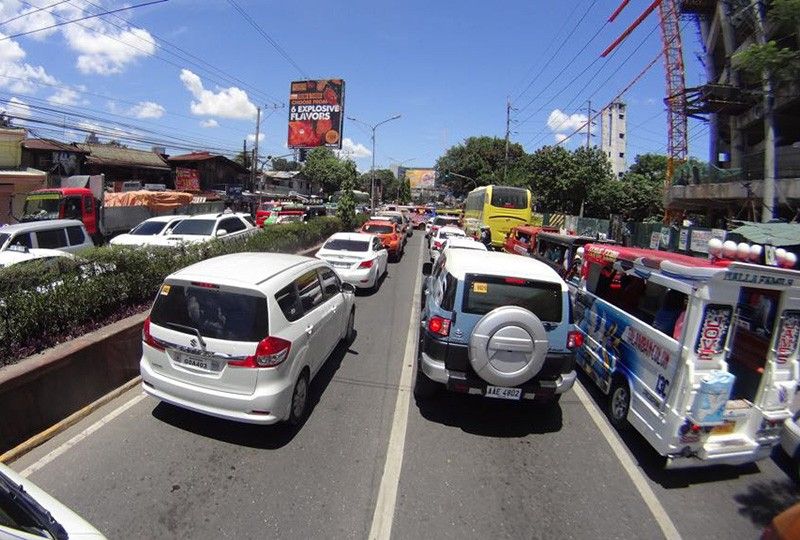 CEBU, Philippines — Regulate the sale of vehicles and shorten the workweek to four days are among the recommendations of the Capitol traffic czar to address the traffic problem in Metro Cebu.
Jonathan "Joy" Tumulak, focal person on traffic management in the Province of Cebu, submitted his recommendations to Governor Hilario Davide III after conducting a traffic impact assessment. Tumulak believes that shortening the workweek to four days instead of the usual five days for the government and six days for the private sector would help lessen the traffic problem.
To compensate for the shorter working days, he recommended extending the eight working hours to 10 hours every day. He also suggested to companies to allow flexi time.
Tumulak likewise recommended having uniform traffic signals and improving traffic lights. He also said that no-left turn policy should be strictly implemented during peak hours.
"Implement no left turn of all types of vehicles during peak hours on selected traffic-congested intersections," Tumulak said.
Tumulak supported the proposal to regulate the sale of vehicles in the province. He said there's a pending bill that seeks to increase the tax of private vehicles.
"Sa akong personal nga opinion in favor ko ana unya sa regulation kinahanglan pag magpalit og sakyanan kinahanglan dunay kaugalingon nga parking area," Tumulak said.
He said the number of vehicles registered in the province is increasing every day, citing data from the Land Transportation Office (LTO-7).
LTO-7 Director Victor Emmanuel Caindec said that in 2017 there are already 800,000 registered vehicles in the region. At least 181,000 are newly registered.
Caindec, however, explained that not all vehicles registered in Cebu are also being used here.
"Possible na ang imong sakyanan narehistro gigamit sa Bohol napalit sa Cebu. So ang data nato can only capture vehicles registered within the region walay specific kon asa nga province," Caindec said. —/FPL (FREEMAN)