NBA star Chris Paul puts up TST soccer team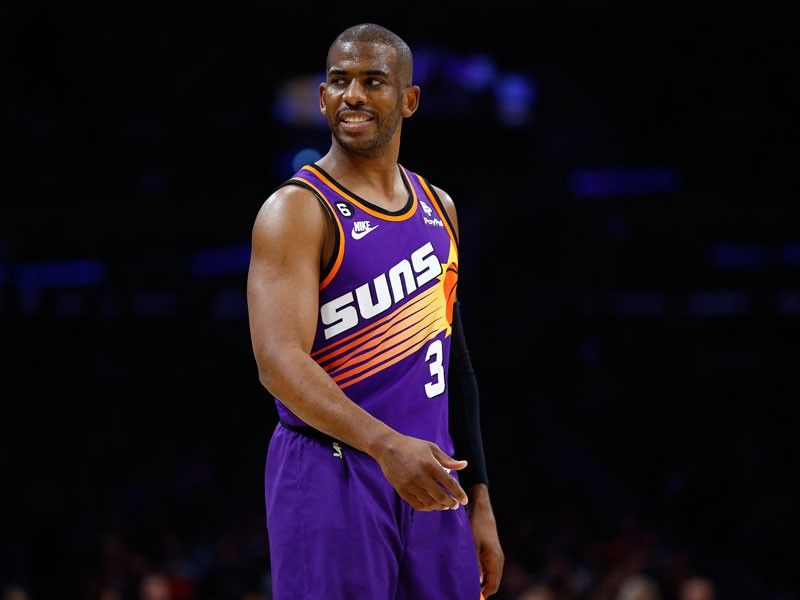 MANILA, Philippines – Basketball star Chris Paul of the Phoenix Suns is just one of the latest high-profile celebrities to join The Soccer Tournament $1 Million Winner-Take-All slated from June 1-4 at the WakeMed Soccer Park in Cary, North Carolina.
Paul joins former US men's team mainstay Clint Dempsey, actor Ryan Reynolds, jiu-jitsu champion Gregor Gracie of the world-famous Gracie family from Brazil, and American women's soccer standout Heather O'Reilly to form teams in this fast-paced and intense seven-a-side football championship that aims to be the sport's equivalent of the FIFA World Cup.
Paul's Suns are currently at fourth spot in the Western Conference playoff chase of the NBA with a 40-35 record. He is also averaging 13.6 points, 4.3 rebounds and 9.1 assists per game.
"What drew me to the ownership group (of The Soccer Tournament) is their commitment to creating a great tournament where every minute of every game is meaningful," said Paul.
"The (tournament) model breeds intense competition and is built for success beyond just basketball. That's why I'm so excited to be part of the team as we launch TST, and why I expect it to have as much of an impact on the sport of soccer as TBT has had on basketball."
Paul admitted to falling in love with soccer when he would join his son, Christopher, watching the 2018 FIFA World Cup in Russia despite the matches being televised early in the morning.
"The thing that you learn as a parent is that you're going to love whatever makes your kids happy," shared Paul. "During the (2018) World Cup, the most fun thing for me was waking up early in the morning, sitting on the couch, and watching soccer with my son. And I've grown to love it a lot more and learned everything about it."
The roster and name for Paul's team have yet to be divulged.
The Philippines, through three players in Stephan Schrock, Roland Muller and Anton del Rosario is a part of Far East United, which will be participating in the tournament.