NBA champ Jason Williams tells Filipino hoopers: 'Go out and all in'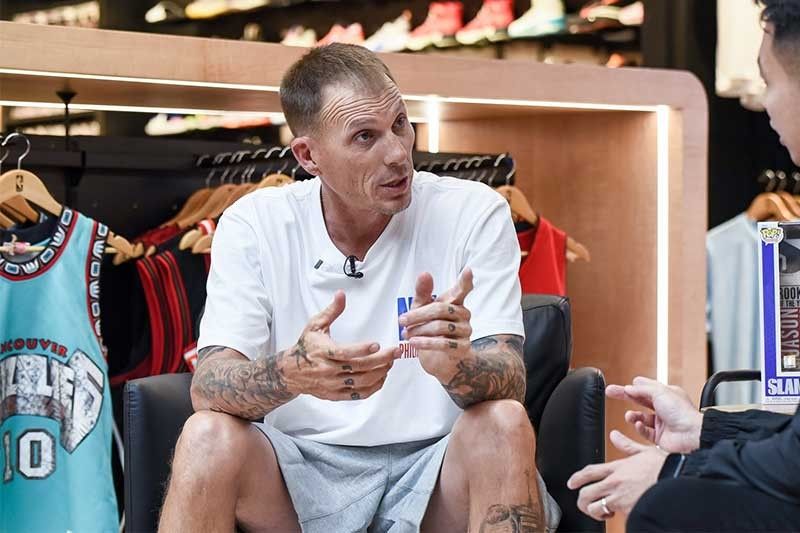 MANILA, Philippines — When he played in the NBA, Jason Williams was used to being one of the smallest guys on the court in his position as a point guard.
Standing at 6-foot-1, Williams regularly had to resort to some crafty moves in order to navigate the floor and remain effective for his team.
Because of that, the retired hooper knows what it's like for a majority of Filipino hoopers as he regularly went up against players who were bigger and taller than himself.
During his visit to the Philippines for the NBA 3X event at the Mall of Asia Music Hall in Pasay City, the 47-year-old raved about the brand of basketball Filipinos played.
"For sure, they're very competitive, they're very physical. I just like how hard they play and they play unselfish." said Williams, who won the 2006 NBA championship with the Miami Heat.
Having reached the highest level of basketball even with his short stature compared to the rest of the NBA, Williams had a unique perspective on the similar challenge that Filipinos face.
Though height is definitely favored in a sport like basketball, the former NBA journeyman knew that it wasn't all about towering over your opponents.
"I tell 'em that anybody that talks about [being] too small, all that's bull crap. You know what I mean?" said Williams of the advice he'd give Filipinos.
"Just go out and all in and play hard and do what you're capable of doing," he added.
Williams, who was able to work together with Filipino-American coach Erik Spoelstra when he was still an assistant with the Heat in that title run back in 2006, spent the week in Manila to catch Philippine basketball in NBA 3X.
Apart from winning the NBA championship, Williams was also named to the NBA All-Rookie First Team back in 1999.