Mobile Legends Southeast Asia Cup heads to Cambodia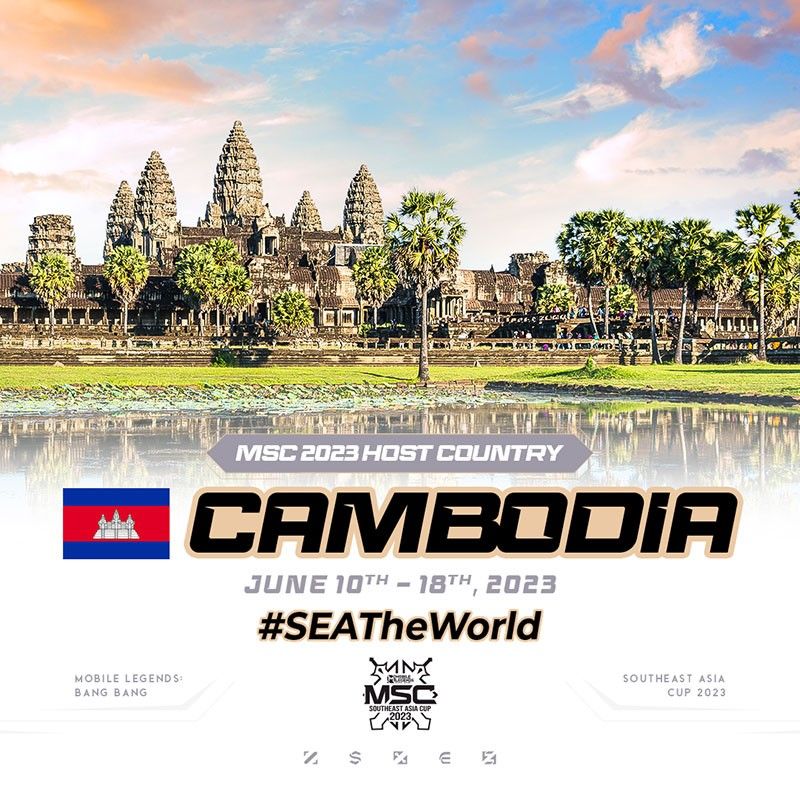 MANILA, Philippines — The 2023 Mobile Legends Southeast Asia Cup (MSC) will be held in Phnom Penh, Cambodia for the first time after the Esports Federation Cambodia (EFC) signed a Memorandum of Understanding with developer Moonton Games to co-promote the growth of the local esports industry and enhance the competitive gaming landscape of the country.
"The success of MPL Cambodia has helped to strengthen the development of the esports ecosystem in Cambodia, and we are looking to take it one step further by bringing MSC 2023 to create more opportunities for local talents here. We are excited to showcase the potential of Cambodian players to a global arena and to bring in global players to #SEATheWorld," said Ray Ng, Head of Esports Ecosystem, Moonton Games.
"I am pleased that the Esports Federation Cambodia and MOONTON Games jointly organized the signing ceremony of the MoU to establish a new partnership in organizing the MSC 2023 for the first time in Phnom Penh. The signing is part of a joint effort to develop the local esports industry and create more events in the country for athletes. The opportunity to host this major international event is a testament to the development of the Kingdom of Cambodia in general and in the field of esports. Thank you to MOONTON Games for co-organizing the event in Cambodia," said His Excellency Chea Chanboribo, EFC President, as well as the Secretary State of the Ministry of Information.
The 2023 MSC is set to make history with the inclusion of teams outside Southeast Asia: North America, MENA (Middle East and North Africa) and Turkey, which is done in line with Moonton Games' vision of "Esports for Everyone" that hopes to increase competitor diversity by inviting non-SEA teams to compete in one of the biggest MOBA tournaments in the world.
Besides the MSC, Cambodia will also host the 32nd Southeast Asian Games in May, which includes the medal-event Mobile Legends: Bang Bang with categories for both men and women.
The 2023 Mobile Legends Southeast Asia Cup will run from June 10-18.