Alex Eala promises to be 'better and stronger' after early Australian Open exit
January 25, 2023 | 9:23am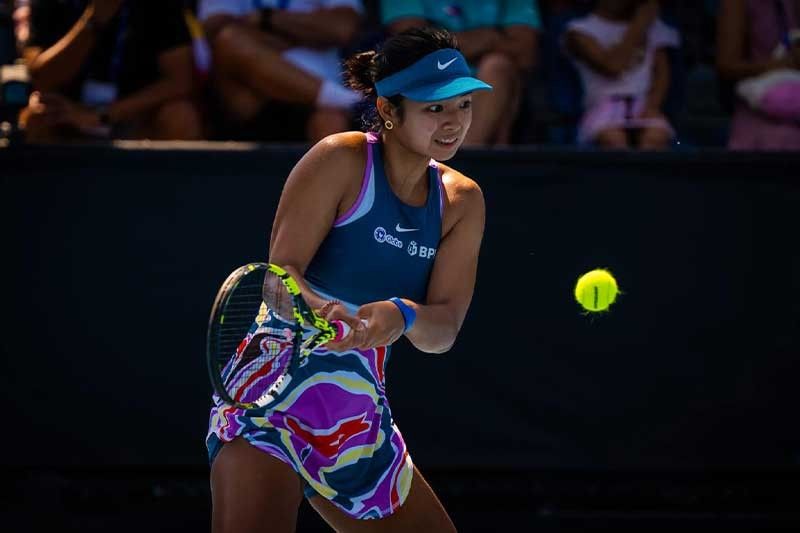 MANILA, Philippines — Alex Eala is looking to raise the bar in her career after playing in her first-ever professional grand slam qualifiers as she saw action in Melbourne for the qualifying tournament of the Australian Open.
Though falling short of the chance to qualify to the main draw after falling to Japan's Misaki Doi in her opening match in the qualifiers, the 17-year-old gained immense experience in her young career.
A former Girls' Doubles champion in the Australian Open, Eala opened up about how it felt to test her wares against the seasoned pros in the Grand Slam.
"Of course, it's different coming into the slams as a professional. That was my first time so I really didn't know what to expect," Eala told PlayitrightTV's Dyan Castillejo in an interview.
"It was all a very big learning process for me. In that match especially [against Doi], I had a lot to take away," she added.
The Rafa Nadal Academy scholar relished being able to go toe-to-toe with Doi, who is much older and formerly ranked 30th in the WTA rankings.
Even in her young age, Eala was able to bring much to the table as well against the veteran.
"She is very experienced, she was a former Top 30. So I didn't come into the match expecting an easy fight and she didn't give me an easy fight at all," Eala quipped.
"I think I gave her a run for her money," she added.
With the Grand Slam now in her rear view mirror, Eala now shifts her focus to bouncing back in her next tournament. After spending some time in Manila for training and reconnecting with her family, the three-time Southeast Asian Games medalist is headed to Thailand to compete in the WTA 250 Thailand Open in Hua Hin.
There, she expects to return to her winning ways and begin her bounce back from the Aussie Open.
"I'll be back soon and better and stronger," said Eala.