Reality check: Sotto, 36ers blasted by OKC Thunder
October 8, 2022 | 12:00am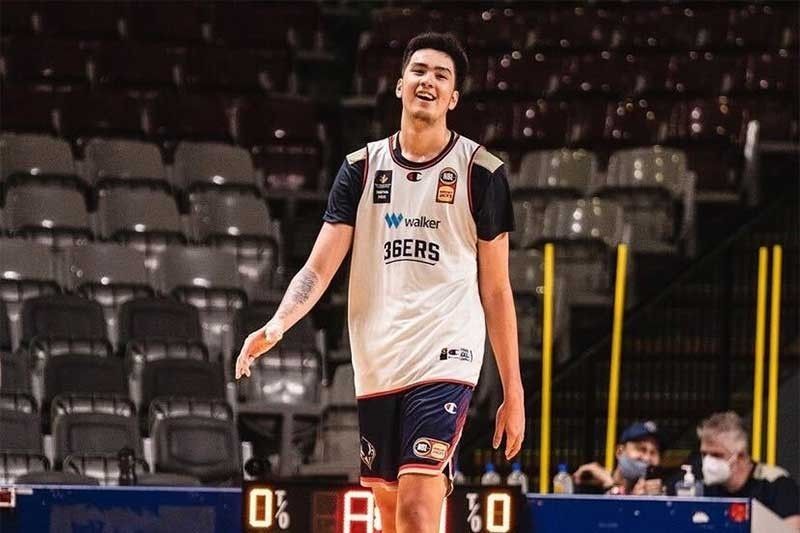 MANILA, Philippines — After an impressive outing against the Phoenix Suns, Kai Sotto went scoreless as the Adelaide 36ers suffered a lopsided 131-98 loss against the Oklahoma City Thunder at the close of the NBL X NBA Tour yesterday at the Paycom Center.
The 7-foot-3 Filipino sensation got blanked on a 0-of-3 clip though he grabbed four rebounds in nine minutes of action for the 36ers, who went full circle with a 33-point defeat after stunning the Suns, 134-124.
Sotto turned in 11 points, two rebounds, two steals and an assist the last time out as he held his own against Phoenix center Deandre Ayton. The 36ers became the first team since 2015 to beat an NBA team since Turkey's Fenerbahce drubbed the Brooklyn Nets, 101-96.
Craig Randall (27) and Robert Franks (20) once again led the way for the 36ers after sizzling for 35 and 32 markers, respectively, against the Suns.
Six players scored in twin digits for OKC with former Adelaide player and 2021 NBA Draft sixth overall pick Josh Giddey posting 10 points, five rebounds, six assists and two blocks.
The 36ers finished 1-1 in their American trip ahead of their debut against the Tasmania JackJumpers in Australia's NBL.