Obiena rules Sweden meet with 5.92m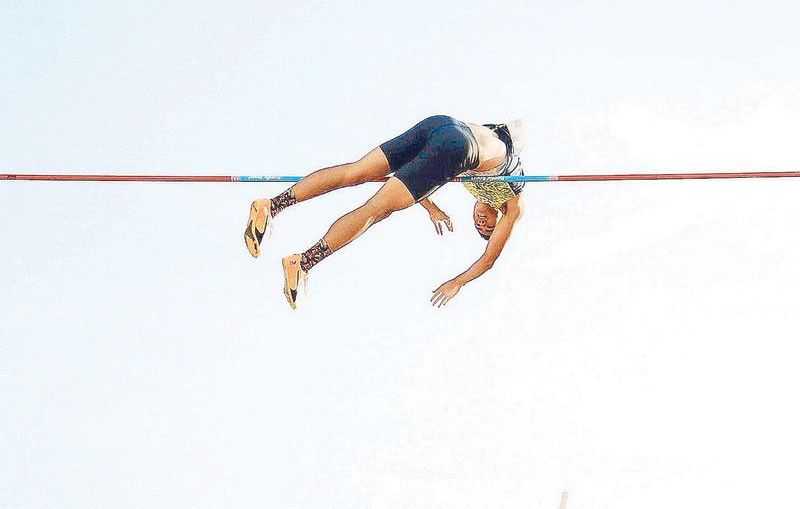 MANILA, Philippines — Pushed back after a bout with COVID-19, world No. 6 pole-vaulter EJ Obiena made sure he would regain lost footing and return with a bang.
He did.
Obiena, 26, vaulted to his season-best performance and came very close to breaking his personal best in topping the Taby Stavhoppsgala in Taby, Sweden Tuesday.
The Asian record-holder and Southeast Asian Games gold medalist cleared 5.92 meters, just a 10th of a meter shy of his best effort of 5.93m he set at the Golden Roof Challenge in Innsbruck, Austria last year.
He, however, eclipsed his season-high 5.85m he registered at the L'Aquila leg of the European City of Sports tournament in Italy last May.
Obiena lorded it over a seven-man field that included 2016 Rio Olympics gold medalist Thiago Braz of Brazil and Simon Guttormsen of Norway, who ended up second and third with 5.82m and 5.72m, respectively.
Obiena tried to breach the six-meter plateau by going for 6.01m but missed it.
But it was enough to restore Obiena's confidence and put him back on track after he was derailed by COVID-19 that caused him to miss two competitions.
Obiena later thanked a couple of Filipinos who came and cheered for him in Taby.
"To the two countrymen who came and watched and even asked if I want any water or energy drink, I feel your concern for me. Thank you very much," he said.