Kuzma stars as Wizards hand Pistons 8th straight loss
February 15, 2022 | 11:26am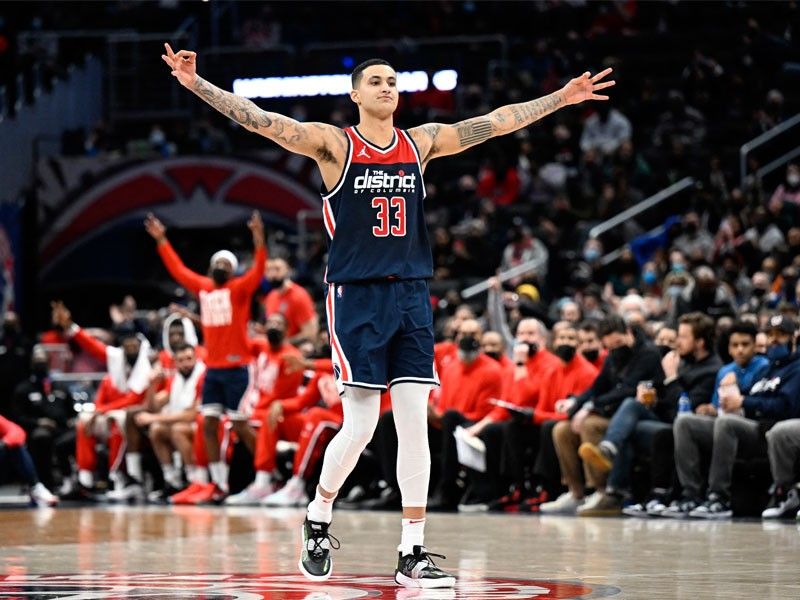 LOS ANGELES – Kyle Kuzma finished with 23 points, including 17 in the third quarter, as the Washington Wizards rolled to a 103-94 point victory over the Detroit Pistons, who lost their eighth straight contest.
Kentavious Caldwell-Pope added 16, and Deni Avdija had 12 points and a career-high 15 rebounds for Washington, who have won just two of their last 11.
Saddiq Bey scored a team high 24 points and Jeremi Grant tallied 14 for the Pistons who dropped to 12-45 on the season.
Pistons' Cade Cunningham was in foul trouble for much of the game and finished with 12 points. Cunningham leads all NBA rookies in scoring.
The Pistons were held scoreless for more than four minutes late in the fourth quarter. They are now a dismal 4-25 on the road.
Washington, who improved to 26-30, took a 75-74 lead on Ish Smith's jumper with 2:47 left in the third.
Kuzma scored seven points in the final 80 seconds of the quarter as the Wizards took an 87-78 lead into the fourth.
Wizards Rui Hachimura left the game in the second quarter after spraining his ankle in a collision with Detroit's Marvin Bagley, who was playing in his first game since the Pistons traded for him.