Gilas settles for 4th in Jordan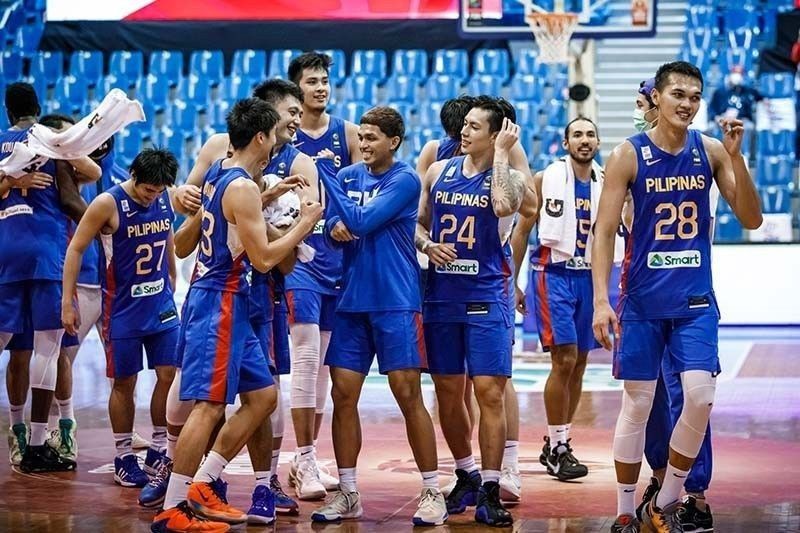 MANILA, Philippines — Tunisia denied Gilas Pilipinas a podium finish in the King Abdullah Cup as it hammered out a vengeful 80-68 triumph in their duel for the bronze Sunday night at the Prince Hamzah Hall in Amman.
Jawer Jawadi and Omar Abada delivered the killer blows against the Gilas young guns, who couldn't replicate their 74-73 overtime elims victory with naturalized center Ange Kouame out on minor injury this time.
Jawadi fired 21 on a hot 8-of-9 shooting clip (88 percent) to go with six rebounds while Abada shot 19 with three assists in the Tunisian payback.
Carl Tamayo banged in 14 plus six boards to lead Gilas, which ended its campaign in the six-team, five-nation tournament with three consecutive losses.
SJ Belangel and Isaac Go contributed 12 and nine, respectively.
The Filipinos trailed by as many as 16 but mounted a major rally in the fourth, chopping down the Tunisian upperhand to just three, 69-66, with still 4:35 left to play.
Jawadi and Abada, however, spearheaded an 11-2 counter-assault to seal it for the 2017 AfroBasket champs.
Jordan's Team A, meanwhile, clinched the title after a dominant 93-71 rout of Egypt.