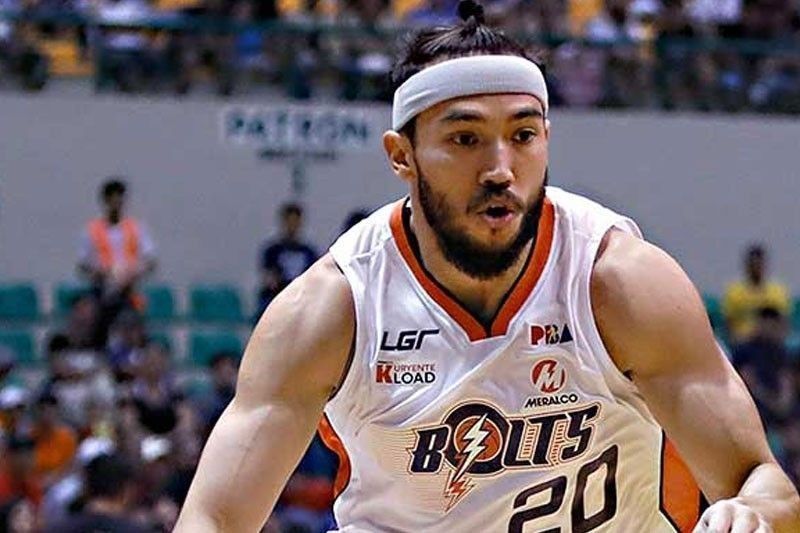 Jared Dillinger
STAR/ File
For Jared, to beat TNT is tough, sweet
(The Philippine Star) - December 5, 2020 - 12:00am
SMART CLARK GIGA CITY – In a whirlwind turn of events, now Ka-Barangay Jared Dillinger relishes a golden opportunity to win another Philippine Cup gem against the very team, TNT, where he won his last All-Filipino ring seven years ago.
As tough as it could be to possibly win a fifth All-Pinoy and seventh overall PBA crown over his former squad, it would be a sweet Christmas gift for the 36-year-old veteran.
"Oh man, I haven't won an All-Filipino in so long. It would be a great thing and nice Christmas gift if we get that win," said Dillinger, who won five titles including a three-peat Philippine Cup with TNT in 2013.
After being picked second overall in 2008 by TNT, Dillinger would also play with its sister team Meralco from 2013 until 2019 before landing – of all places – at fierce rival Ginebra via free agency last year.
Still, all's well between Dillinger and his former teams with him now on the other side of the storied Ginebra rivalry against both Meralco and TNT.
"It's cool. I got so much love for them. The relationship that you create, it's bigger than basketball. It's pretty fun playing against your former teams," said Dillinger, who ironically won his first title as a Gin King also against the Bolts in the 2019 Governors' Cup.
* * *
The remaining members of the PBA delegation here have been given an extended chance until Dec. 10 to participate in the fun video challenge showcasing the PBA bubble life inside the Quest Plus Conference Center.
Two lucky winners of a grand trip to world-class Crimson Resorts and Spa Boracay for three days will be selected at the end of the video contest called the PBA x Quest Challenge.
* * *
There will be no rest for the weary in the PBA.
At the close of the bubble play, the pro league shifts right away to preparations for the 46th season activities.
The PBA will open application for the 2021 Rookie Draft starting Monday. Freshmen hopefuls, both local and Fil-foreigners, have until Jan. 27 to apply.
Other key dates include the 2021 annual draft proceedings on March 14 and the 46th Season opener on April 9.