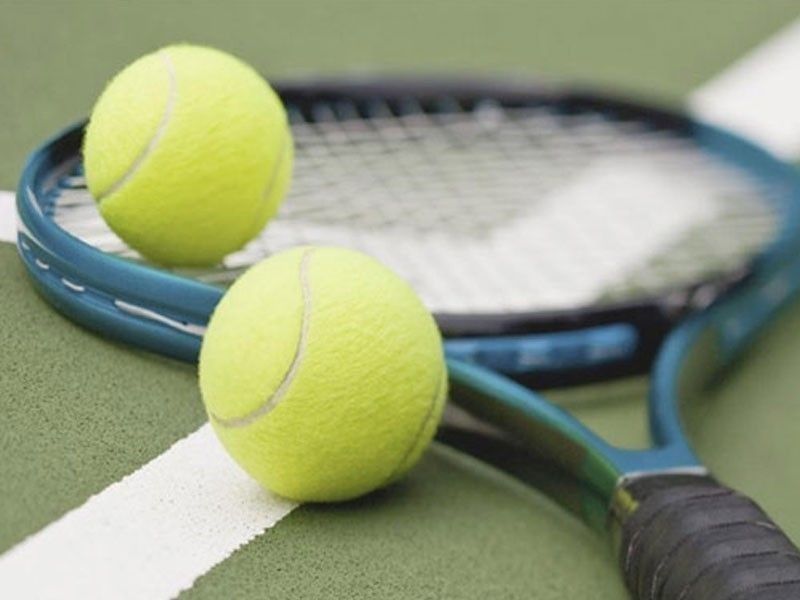 Patrombon, Anasta gain PPS Suarez Open quarters
MANILA, Philippines ?— Jeson Patrombon and Vicente Anasta dispatched their first two rivals in emphatic fashion to cruise into the quarterfinal round of the PPS-PEPP Fr. F. Suarez Open Tennis Championship at the Villa Aurora Tennis Club in Cebu City Tuesday.
The top seeded Patrombon, seeking his first major title after a gold medal feat in the men's doubles with Casey Alcantara in the 30th SEA Games last month, crushed Axel Bohon, 6-0, 6-0, in the first round then smothered Alejandro Barrientos, 6-1, 6-2, to arrange a Last 8 clash with Venz Alforque.
The Cebuano bet emerged as the lone unranked player in the quarters following a 6-2 (ret.) win over No. 8 Mari Altiche but he will need more than a break to topple Patrombon for a berth in the Final Four of the event presented by Dunlop.
Anasta, who gained the No. 2 ranking from multi-titled Johnny Arcilla, eased out Kyle Velasquez, 6-2, 6-2, then repulsed rising star John David Velez, 6-3, 6-7(3), 10-2, to set up a quarters duel with No. 7 Norman Enriquez, who routed Joemah Bautista, 6-0, 6-1, and thwarted Alberto Villamor, 7-6(4), 6-3.
Also moving into contention for the crown worth P40,000 in the event, put up by Palawan Pawnshop Palawan Express Pera Padala headed by president/CEO Bobby Castro, are No. 4 Fritz Verdad, sixth ranked Leander Lazaro, No. 5 Joshua Kinaadman and Arcilla.
Verdad overpowered Elijah Garcia, 6-1, 6-0, then survived Jordan Cimafranca, 6-2, 1-6, 10-8; Lazaro scored a walkover win over Ian Martin and advanced with 1-0 (ret.) triumph over Roy Tan; Kinaadman bundled out Deo Sensal, 6-0, 6-1, then held off Bryan Saarenas, 7-6(4), 6-4; and Arcilla blasted Eric Longakit, 6-0, 6-1, and Vinz Lominoque, 6-3, 6-1.
Meanwhile, Patrombon and Anasta also moved into the quarters of the men's doubles with walkover win over Lemuel Garbosa and Mboy Malones with No. 2 Lazardo and Verdad foiling Alforque and Ryan Repunte, 6-4, 7-6(4), in the lower half of the draw.
Others who advanced were Barrientos-Saarenas, Altiche-Kinaadman, Enriquez-Francis Hidalgo, Cimafranca-Villamor, Arcilla-Arthur Pantino, Lazaro-Verdad and Lominoque-Christian Tiongko.
Also on tap in the event, sanctioned by the Unified Tennis Philippines made up of PPS-PEPP, Cebuana Lhuillier, Wilson, Toby's, Dunlop, Slazenger and B-Meg, are the Legends division featuring the men's 30s, 40s and 50s doubles and the men's 40s singles.
Next up is the Masters Top 8, a juniors tournament on Feb. 6-11 in San Carlos City, Negros Occidental. For details, call PPS-PEPP Sports Program Development director Bobby Mangunay at 0915-4046464.