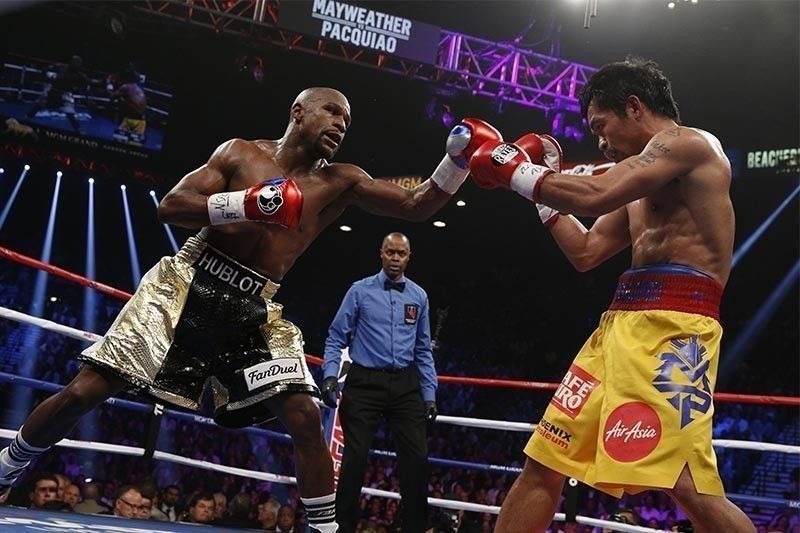 Floyd Mayweather Jr. and Manny Pacquiao during their 2015 bout
File
Floyd Mayweather Sr. 'pretty sure' son will fight Manny Pacquiao again
MANILA, Philippines — Floyd Mayweather Sr. said he was "pretty sure" that a rematch between his son and Manny Pacquiao will happen.
In an interview with TMZ Sports, the 66-year-old sounded confident about Mayweather-Pacquiao 2 happening.
"I'm pretty sure that they're gonna fight. If Pacquiao say he wanna fight, I'm pretty sure they're gonna fight again," he said.
The younger Mayweather, however, posted a series of Instagram posts shortly after Pacquiao's victory over Keith Thurman, stressing he wasn't interested in a rematch.
When asked about it, Mayweather Sr. simply brushed it off.
"Don't even worry about it," he said.
But the Mayweather patriarch was certain of the result, if and when the fight pushes through.
"My son will kick his ass the second, third, fourth, fifth time," he said.