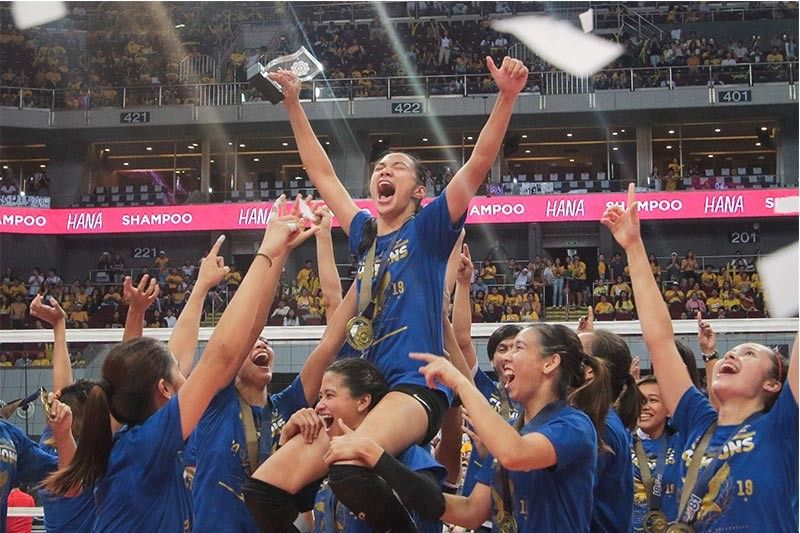 Bea de Leon ends her Ateneo career with two championships and a Finals MVP
Philstar.com/Erwin Cagadas
Finals MVP Bea de Leon makes most of final playing year with Ateneo
MANILA, Philippines — Bea de Leon almost didn't play her final year with the Ateneo Lady Eagles, but with a championship and a Finals MVP plum to end her career, she has absolutely no regrets.
"It's the best decision I've ever made," de Leon said after the game.
After falling short of a Finals spot last year, de Leon contemplated foregoing her fifth playing year with the Katipunan squad.
It took a bit of convincing from Lady Eagles mentor Oliver Almadro, but it was worth it in the end for the Ateneo skipper.
"He had a choice to replace me but he really called me up... so I'm thankful for Coach for still wanting me to be part of the team," de Leon said.
Her final UAAP season came with its own ups and downs, with struggles in her individual performance at the start of the season, it all paid off in the end.
Notching six points to lead her squad to their first title since Season 77, de Leon thinks all the challenges were worth it.
"It was such a risk but we're here and we did it," de Leon said.
Along with de Leon, Ateneo stalwart Maddie Madayag and libero Kim Gequillana have also played their final game for the Lady Eagles.
Meanwhile, Kat Tolentino has an option to still play for the Blue and White in Season 82.