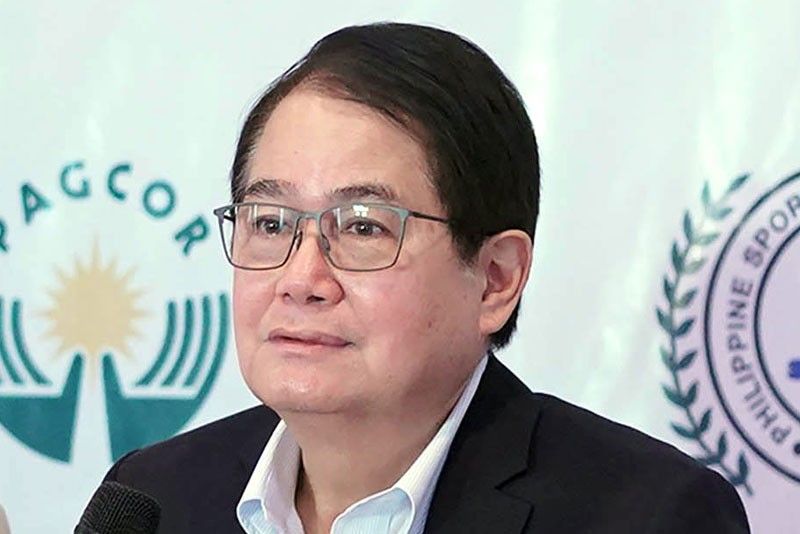 Philippine Olympic Committee (POC) president Ricky Vargas.
Ricky Vargas not too happy with POC stint
Abac Cordero
(The Philippine Star) - April 10, 2019 - 12:00am
MANILA, Philippines — Philippine Olympic Committee president Ricky Vargas yesterday said too much politics, above anything else, is one source of the delay in the advancement of Philippine sports.
Barely 14 months in office, the corporate man who's now neck-deep into sports admitted that what he has experienced so far as head of the local Olympic body is not totally what he had expected.
"Where I'm not comfortable in the POC is the culture," Vargas said during yesterday's PSA Forum.
Vargas told the weekly sports forum at Amelie Hotel Manila that politics within the POC board makes him realize "how my own personality or leadership is being forced into a situation that I don't like in terms of running the organization."
"I'm not too happy about that and we'd like to move forward to seeing to it that the culture changes into a more transparent, more honest, and less political organization," he said.
When Vargas became POC president on Feb. 23, 2018, he inherited a board that had closer ties with former POC chief Jose Cojuangco.
"That's what we inherited," said Vargas, who was joined at the forum by POC chairman Abraham Tolentino and communications director Ed Picson.
"We have to live in the culture of the board that we are trying to work with. They have many rights, procedures, tradition, and all that we're trying to work with," he added.
Vargas was asked if he would wish for a second term (the next POC elections will take place after the 2020 Tokyo Olympics) just for him to be able to settle these disputes and satisfy everybody, including himself.
Vargas said he wasn't sure.
"If I can no longer do a good job, I just want to prepare the organization for it, and somebody that can actually do a better job than me," he said.
"And if at this point in my experience with the POC, parang ayaw ko na (It's like I don't' like it anymore). Later on you will be faulted for not achieving when you do not have the necessary cooperation, (there's) backstabbing that you have to manage, so that's difficult," Vargas said.
"Where I am now, it's kind of difficult to commit that I want to become president again. But to finish my term, I'm committed to do that.
"I am trying to change as well. If I can change or if I can live in that kind of an environment. I'm also looking at myself," added Vargas, who admitted facing numerous "coup attempts" from within the POC board.
He did not elaborate.
Vargas said Tolentino, a seasoned politician, helps him get through the job, and also cited POC legal consultant Atty. Al Agra for the help.
"He's my angel (Tolentino). He's a politician and he knows how to handle the board. That's why I don't want to have a board meeting without him,'" Vargas said, adding that disputes within a few NSAs (national sports associations) is another thing that keeps him on his toes.
"I'm not happy settling disputes and settling membership disputes. The disputes remain unresolved and I'm not happy about that," he said.