'The Nationals' out to legitimize esports in Philippines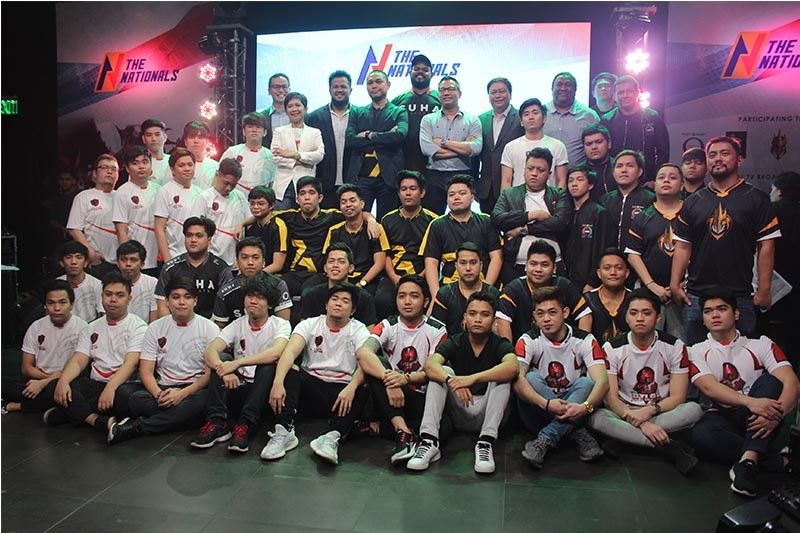 MANILA, Philippines — From the confines of local computer shops to the big stage, esports has come a long way in the country.
But perhaps the most groundbreaking development so far is the establishment of "The Nationals" — the country's first and only franchise-based esports league.
Becoming like the PBA of esports, The Nationals will kick off on March 24 with five inaugural teams taking part in three tournament games.
"If we do it right, it's gonna make a huge impact. It will help the global esports industry in general," The Nationals President Kevin Chung said.
Bren Epro, Cignal Ultra Warriors, HF Emperors, PLDT-Smart Omega and the Suha-XCTN Punishers will headline the first season of The Nationals. All five teams will compete in three games — Dota 2 on PC, Mobile Legends: Bang Bang on mobile, and Tekken 7 on PS4.
Another team from STI will be joining later in the year after the Dota 2 tournament in June.
"The Nationals would be a gateway for us to really legitimize esports," said Bren Epro team owner Jab Escutin.
The three games will have two conferences in the first season that will feature a double round-robin group stage and single-elimination playoffs. Winners and top performers per conference will advance to a season finale for each game later in the year.
Aside from hosting a legitimate tournament for esports athletes, The Nationals will be also providing players with adequate training facilities and other services needed for their development.
"Esports is ganing traction... we tried to build infrastructure around that," Chung said.
The Nationals also comes at the heels of the inclusion of esports as a medal event in the 2019 South East Asian Games to be held here in Manila. With esports slowly developing into one of the biggest industries in the world, Year One of The Nationals is just the beginning.
"It's actually one of the fastest growing sports not just in the Philippines, not just in the region but globally," Cignal Ultra Warriors team owner Jane Basas said.