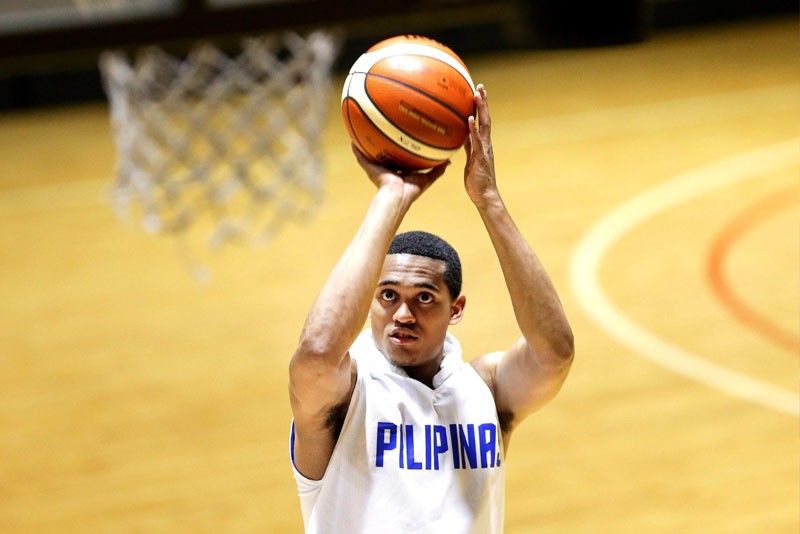 Clarkson gets NBA clearance, but will miss game vs Kazakhstan
(Philstar.com) - August 15, 2018 - 9:06am
MANILA, Philippines – It's official: Jordan Clarkson will see action for Team Philippines in the 18th Asian Games in Jakarta, Indonesia, after finally securing clearance from the NBA.
The Cleveland Cavaliers guard though will miss the Philippines' first game against Kazakhstan on Thursday morning, per STAR columnist Joaquin Henson.
It's final! Clarkson was cleared by both NBA and Olympic Council of Asia to play for Philippines in Asian Games-but JC will miss game vs Kazakhstan tomoro 10am as he is sked to arrive via Singapore also tomoro 10am-NBA agreed to 1-time exception for NBA players in Asian Games

— Quinito Henson (@TheDeanQuinito) August 15, 2018
According to Henson, the NBA made a one-time exception for Clarkson to play for the Philippines in the Asian Games, a tournament excluded from the league's agreement with FIBA concerning NBA players suiting up for their home countries.
The same exception will also reportedly apply to two of China's players who currently belong to the rosters of NBA teams: Zhou Qi and Ding Yanyuhang of the Houston Rockets and Dallas Mavericks rosters, respectively.
In a statement released early Wednesday, the NBA said it decided to grant the exception "due to a lack of clear communication of that agreement between the NBA and the Chinese and Philippines Basketball Federations."
LOOK: @NBA's statement allowing a one-time exception for NBA players to play in the Asian Games, paving the way for Jordan Clarkson's stint with Team Philippines. pic.twitter.com/ipBB1D8lUl

— Philstar Sports Hub (@StarSportsHub) August 15, 2018
Reports said Samahang Basketball ng Pilipinas president Al Panlilio received news of Clarkson's NBA clearance via a phone call from NBA deputy commissioner Mark Tatum.
Jordan Clarkson has officially been cleared by the NBA to join the Asian Games. Thank you, NBA! Thank you Mark Tatum! Thank you POC! Laban Pilipinas! Puso!

— Al Panlilio (@APan9) August 15, 2018
The Fil-Am guard, meanwhile, will serve as the Philippines' flag-bearer for the opening ceremonies of the quadrennial sports meet.
Clarkson arriving in Jakarta with trainer Demitrius Deshae O'Neal-his father Mike said its a distinguished honor for Clarkson to be flagbearer and family is humbled as dream to play for Filipino heritage becomes reality-heres Clarkson's cred as flagbearer pic.twitter.com/9EFoQ4mTnZ

— Quinito Henson (@TheDeanQuinito) August 15, 2018
For his part, Clarkson earlier took to Facebook to express his delight.
From Clarkson's dad Mike-"we are so grateful to the NBA for approving his request to participate because it means so much to millions of his fans especially in the Philippines" @NBA @Sports5PH @officialSBPinc

— Quinito Henson (@TheDeanQuinito) August 15, 2018