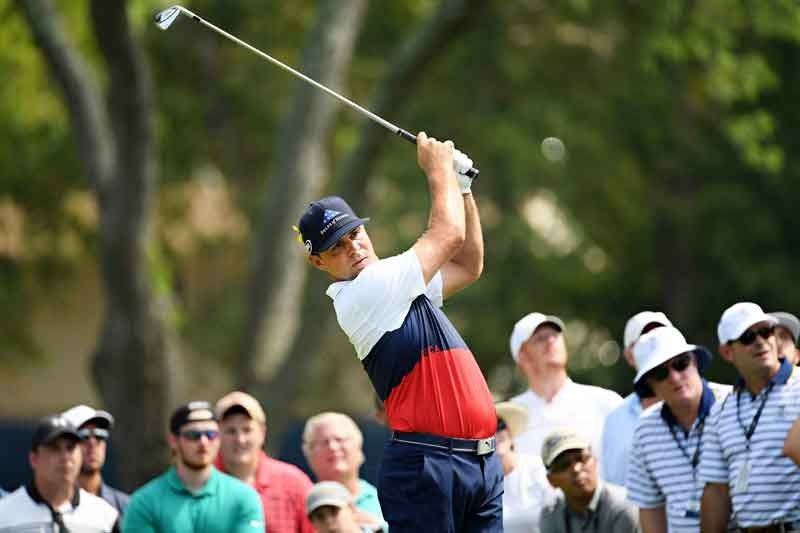 Gary Woodland soars in PGA opener
(Agence France-Presse) - August 11, 2018 - 12:00am
ST. LOUIS – Gary Woodland is frustrated with a record of major futility and trying on US team uniforms for fittings only to be left off the Ryder Cup or Presidents Cup roster.
But all that might be about to change for the 34-year-old American because he got a new grip on his putter and soared to the first-round lead Thursday at the 100th PGA Championship at Bellerive.
Woodland sank seven birdies in a 10-hole stretch, dropping a career-best 153 feet of putts in all, to fire a six-under par 64 and lead compatriot Rickie Fowler by a stroke round one.
He barely missed an 18-foot birdie putt at 18 to match the lowest round in PGA Championship history.
Woodland's best result in any of his 27 major starts was a share of 12th at the 2011 PGA and 2016 British Open.
"Definitely in the majors it's frustrating," Woodland said. "I don't even have a top-10, which is frustrating because I feel like where I am and where I should be is not results that I have had.
"This year I thought going in the golf courses suited me as well as any year lately and I just still got nothing."
That, however, was before a breakthrough talk with putting coach Phil Kenyon at the British Open and a simple change of grip on his putter.