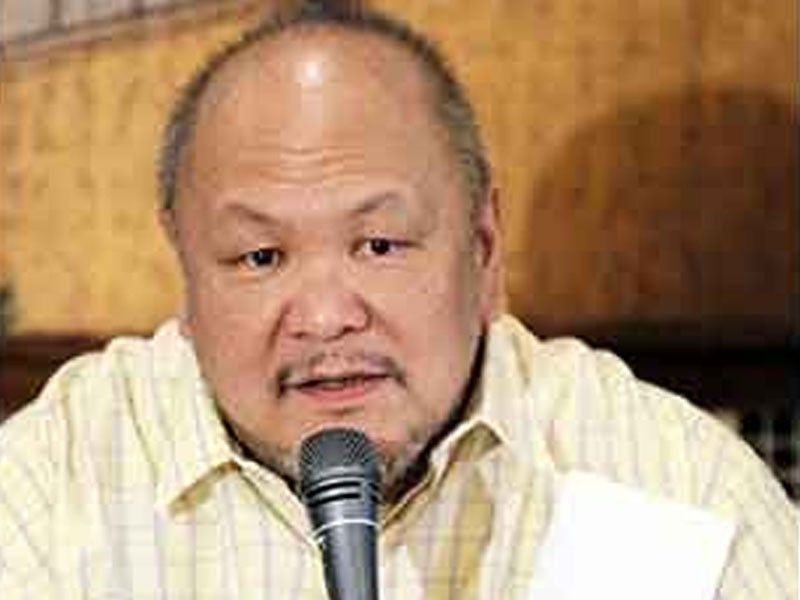 LVPI vice president Peter Cayco
LVPI sets tryout for Asiad, AVC Asian Cup
MANILA, Philippines – Vowing to form the best team possible, the Larong Volleyball sa Pilipinas, Inc. will conduct an open tryout next week in preparation for two major international tournaments ahead.
LVPI vice president Peter Cayco said they would conduct the selection process from 5 p.m. to 9 p.m. on April 13 at the Arellano University Legarda campus to formally kick off their preparation for the 18th Asian Games in Indonesia and the AVC Asian Women's Cup in Thailand.
Cayco, who is in-charge of the national team program, said the new head coach already has a "wish list," but they will still welcome players who want to be part of the national squad to make sure that all grounds will be covered.
He, however, refused to reveal the identity of the mentor pending his formal appointment in the next few days.
"We will come up with a formal announcement about our new head coach any time soon," said Cayco, who is looking to form a team composed of stars from the University Athletic Association of the Philippines, National Collegiate Athletic Association, Philippine Superliga and Premier Volleyball League.
"Although we will send formal invites to those in the coach's wish list, we will still open our doors to players who want to be part of the team. We want to make sure that everybody will be given a chance so that we can assemble the country's best volleyball team."
Among those expected to grace the tryout are incumbent national team members Jaja Santiago, Kim Fajardo, Mika Reyes, Kianna Dy, Dawn Macandili and Alyssa Valdez as well as veterans Aiza Maizo-Pontillas, Rhea Dimaculangan and Maika Reyes.
Fully-recovered Dindin Manabat and rising stars Kath Arado and MJ Philips are also expected to fight for slots.
Despite its players' massive appeal at the commercial level, the country's women's volleyball team has yet to come up with a significant performance in the international arena.
The LVPI, in fact, tried its best to revive the national team last year when it had a 17-day training in Japan in preparation for the AVC Asian Senior Women's Championship and the 29th Southeast Asian Games.
The squad finished eighth in the Asian level but crashed out of its target as it failed to win a medal in the SEA Games in Kuala Lumpur.
Still, the country's chief of mission to the Asian Games in Richard Gomez believes that the team has what it takes to regain its lost glory.
"We're strongly considering their inclusion in the Asian Games," said Gomez, an actor and a sportsman who was part of the men's volleyball team that saw action in the AVC Asian Men's Club Championship in 2014.
Cayco said they don't want to turn Gomez down.
"We want to repay his faith on us by coming up with a good performance in the Asian Games," he said.
"A good performance in the Asian Games will surely boost our morale when we host the SEA Games next year."
"The opportunity is already there. Anything is possible."