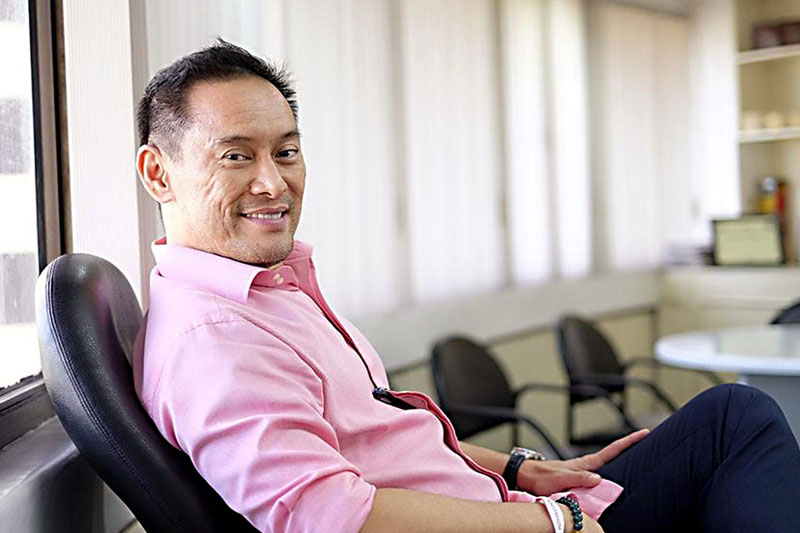 Tanduay backs Batangas Tanduay campaign in MPBL
(The Philippine Star) - February 11, 2018 - 12:00am
MANILA, Philippines — Tanduay Distillers Inc. president Lucio "Bong" Tan Jr. is shifting his support to grassroots sports, backing the Batangas Tanduay Athletics campaign in the ongoing Maharlika Pilipinas Basketball League (MPBL).
Tan, a long-time basketball patron, believes he saw a formidable ally in MPBL founder Sen. Manuel Pacquiao in providing opportunities for local talents from the regions to advance their cage dreams.
"When we formed Tanduay Athletics, we had grassroots youth development as one of its major thrusts. We believe we can give equal opportunities to aspiring basketball talents from the cities and the regions through MPBL," said Tan.
The MPBL features teams that represent a province, city or municipality in a home-and-away setup, where players get to play in front of hometown fans.
Each team is required to have at least three players that are homegrown to the area they represent.
Aside from Batangas Tanduay Athletics, other teams competing in the inaugural MPBL include Bataan Defenders, Bulacan Kuyas, Valenzuela Classic, Marikina Athletics, Caloocan Supremos, Navotas Redcore and Muntinlupa.
"We put our hope in the next generation to make their lives better and become useful to society. To give meaning to words, we support avenues that will enable them like the MPBL and Batangas is close to home. That makes this endeavor special and worthwhile," added Tan.
Tanduay Distillers' alcohol refinery Absolut Distillers Inc. has been operating for 26 years in Lian, Batangas. It is one of the country's most advanced distilleries that have received multiple local and international awards for operating on zero waste and employing green practices.
"We have a very encouraging start with the strong performance of the team. We hope to continue the momentum. But in every league or sport we support, what's important is how we are making a difference in the lives of the athletes. How they develop as individuals and how they will continue to inspire a nation as an athlete like Manny Pacquiao is why we are here to support," Tan said.
The Batangas-Tanduay Athletics had an early win during a match with Valenzuela Classic and Bataan Defenders as former Philippine Basketball Association (PBA) players Val Acuna and Lester Alvarez led the way for the new team.
MPBL games are aired every Tuesday, Thursday, and Saturday from 7 p.m. to 11 p.m on ABS-CBN Sports + Action.
Related video: