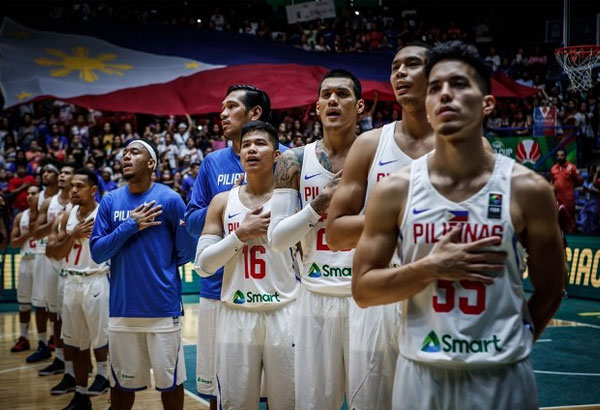 Gilas to open FIBA Asia World Cup qualifying campaign at Araneta
MANILA, Philippines – The Samahang Basketbol ng Pilipinas has chosen the Smart Araneta Coliseum to host Gilas Pilipinas' first home game in the FIBA Asia World Cup home-and-away qualifying event that starts next month.
The Nationals play before the home fans at the Big Dome versus Chinese Taipei on November 27.
Gilas' first outing in the reformatted World Cup qualifying system is an "away game" versus Japan at the Komazawa Olympic Park General Sports Ground Gymnasium in Tokyo on November 24.
The Philippines and Tokyo are bracketed with Chinese Taipei and Australia in the first round of the Asian "WC" qualifier.
Chinese Taipei hosts Australia at the Taipei Heping Basketball Gymnasium on November 24, then Australia hosts Japan at the Titanium Security Arena in Adelaide on November 27.
A total of three windows of competitions are set for the first round of the qualifying series. The second window is on February and the third and last is from June 28 to July 2.
Gilas flies to Australia for their February 22 tiff, hosts Japan in February 25, tackles the Taiwanese in Taipei on June 29, and plays its last home game versus Australia on July 2.
The top three from among the Filipinos, the Aussies, the Japanese and the Taiwanese advance to the next round where they play the top three from Group D among Iran, Kazakhstan, Qatar and Iraq.
The next series will run from September 2018 all the way to February 2019.
China, Hong Kong, Korea and New Zealand are in Group A while India, Jordan, Lebanon and Syria compose Group B.
The best seven teams from this Asia/Oceania grouping advance to the World Cup slated from August 31 to September 15 in China.