Davis dominates as Pelicans roll past depleted Knicks
January 10, 2017 | 1:07pm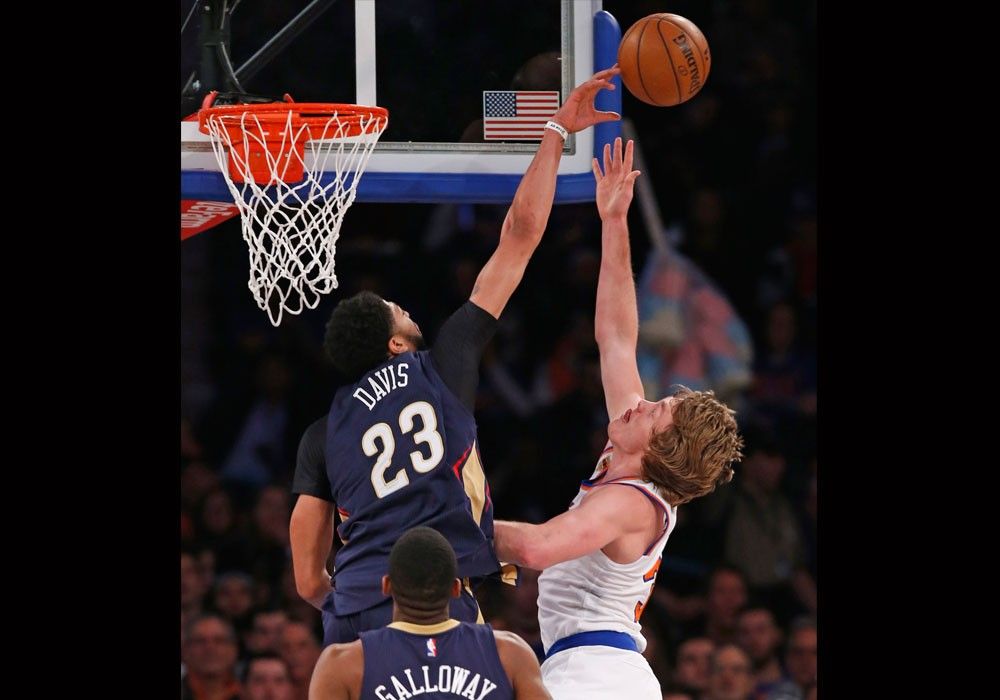 NEW YORK — Anthony Davis dominated the Knicks until they finally knocked him out of the game with a hard foul.
New York was more concerned with Derrick Rose than Davis.
Davis had 40 points and 18 rebounds before leaving with a left hip injury in the New Orleans Pelicans' 110-96 victory over the Knicks, who started the game without Rose and lost Carmelo Anthony to an ejection.
Rose was absent for reasons that remained unclear. Knicks coach Jeff Hornacek said it was too soon to discuss the issue until the team had heard from its point guard.
"Everything will become clear later on," Hornacek said. "We want to respect whatever he's going through and we're just not going to comment about it."
Joakim Noah said he had spoken to Rose, his longtime teammate in Chicago, after the game. He wouldn't discuss the conversation other than to say Rose was OK.
"Obviously, Derrick's one of our better players and when he's not here it's tough, but just happy that everything is OK with him," Noah said.
Anthony was back in the locker room late in the third quarter after getting thrown out for arguing with the officials. He left without speaking to reporters.
Davis played only 29 minutes and blocked three shots.
"I know where we are as a team, what we are trying to do as a team and I just tried to come out aggressive," he said. "That was it."
He left the game when he was flagrantly fouled by Kyle O'Quinn, ejected for swinging his arm down hard on Davis, who was dribbling up the floor on a fast break and ended up being knocked into the front row of fans behind the baseline.
X-rays were negative. Davis said he had a bruised hip and expects to receive plenty of treatment before the Pelicans play again Thursday in Brooklyn.
Anthony had 18 points for the Knicks, who lost for the eighth time in nine games and had problems well beyond their non-existent defense.
Hornacek never mentioned that Rose wouldn't play before the game but Brandon Jennings started at the point and the Knicks said only that Rose was not with the team.
Jennings led the Knicks with 20 points.
Anthony felt he was fouled while missing a pair of jumpers in the third quarter and lingered long into the ensuing timeout talking to referee Dan Crawford, who hit him with a technical before Jacyn Goble called a second and tossed Anthony.
By then it didn't matter. The Pelicans were in the process of outscoring the Knicks 31-15 in the third en route to a 91-66 bulge.
"I just thought we were really solid defensively," New Orleans coach Alvin Gentry said.