Kojie.san bares bold and brave campaign, expansion efforts
October 18, 2019 | 12:00am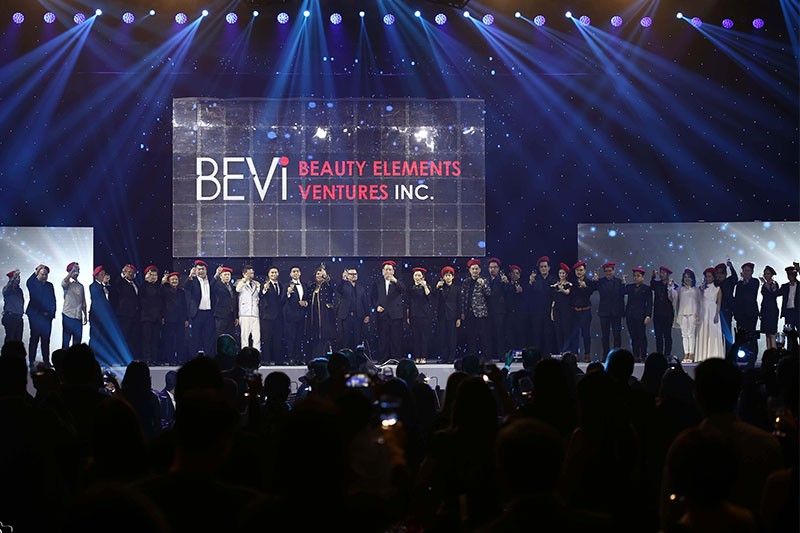 MANILA, Philippines — Kojie.san started out as a contender in the whitening soap market in 2006. Today, it has become one of the most recognizable brands in the Philippine beauty industry.
With that, the soap with the image of the iconic geisha on the box, recently launched a new campaign titled "Command Beauty" which encourages women "to stop allowing others to set the standards of beauty for them and to look the way they want, to feel the way they want, and to have confidence in themselves regardless of social pressure."
"Beautiful doesn't always mean natural;sometimes beautiful means going a little extra. It isn't just being subtle anymore, it could also mean going all out and loud. Everyone should be open to various definitions of beauty no matter how plain or bold it could be," said Jann Kelcey Chua, Kojie.san brand manager.
Kojie.san is encouraging women to break free of the mold and own their bodies, their faces, and their skin. This means whatever they choose to do with their beauty is their decision and no one else's.
"Kojie.san has always been a gamechanger in the beauty business. We urge women to take control of their beauty decisions with "Command Beauty." Let no one shame them for these decisions. We want them to tell their stories to inspire others to be loud and proud," Chua added.
As the brand takes command of the beauty industry, its mother company, Beauty Elements Ventures Inc. (BEVi) continues to become louder as it expands its operations outside the beauty category.
Answering the needs of consumers, the mother company has expanded through its sister companies, entering the pharmaceutical, wellness, and pet care industries.
Under BEVi Group of Companies, they now have the capacity to produce top-tier products for global players as they also expand the business' tolling capacity to compete with companies in the regional and global stage. As they set their sights for the international arena, BEVi remains on the lookout for innovative solutions to continue elevating the products and services they can provide.
"As a proud Filipino company seizing its rightful place among international giants, we are unstoppable in pursuing our passion guided by our vision in serving customer's needs first before our own. Join us as we take command," said Jazz Burila, president of BEVi Group of Companies. "The new manufacturing warehouse will certainly help local and even global players improve and develop their own products."
There is no stopping Kojie.san, a proud Filipino brand, in becoming a major global force in the beauty industry. BEVi has already unveiled its plans to export Kojie.san and other products globally as they receive strong demands of their products from foreign markets.
"We're taking command of our category, an industry and in the end, seeking to become a global force," Burila said.