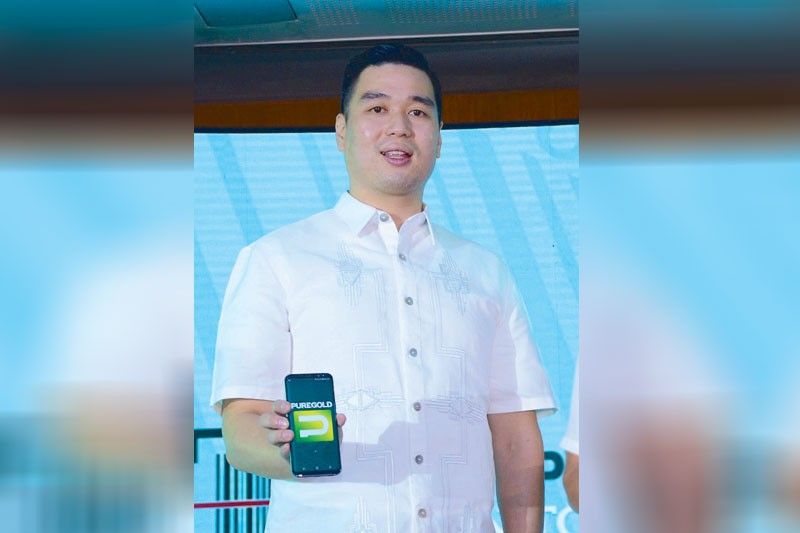 Puregold president Vincent Co.
Meet SALLY, your shopping ally
Technology has definitely made our lives today easier and more efficient.
Puregold and Globe Telecom joined forces and came up with SALLY, a virtual assistant inside the Puregold Mobile app, to adapt to consumers' evolving needs and to keep pace with technology in offering a better way to shop.
Recently, Puregold president Vincent Co and Globe president and CEO Ernest Cu introduced SALLY, a coined term for "Shopping Ally," to Puregold trade partners and media members present at the Globe Tower in Bonifacio Global City, Taguig.
Cu said, "What we're doing is to make sure that Puregold does not get left behind. We want to make sure this progresses to even more things."
Globe business development manager Roy Baviera added, "This is cart-less grocery shopping that allows you to skip the long lines in cashier checkout. This will save shoppers a lot of time."
For his part, Puregold VP for operations Antonio de los Santos said, "To shop with SALLY, you only need to scan the barcode of the items you want to purchase. It is the only shopping app in the Philippines with this option."
After you've scanned the barcodes, the assigned pickers and baggers will put together your basket while you wait. You could also come back to pick up your groceries at a later time.
Another feature of the app is that you can reorder products from your "Order History." This is ideal for all small-to-medium enterprises who need to replenish stocks conveniently. One can also get real-time responses about order status and other grocery-related inquiries through the "Ask SALLY" in-app chat. The minimum order requirement is only P1,000. There is no limit to the amount of groceries you can order.
Puregold Mobile also offers flexible payment methods. You can choose to pay in cash at the store or use your credit/debit card. GCash option is also available.
(The Puregold Mobile is available for download from Google Play and the App Store. SALLY will initially be used in 10 Puregold branches.)