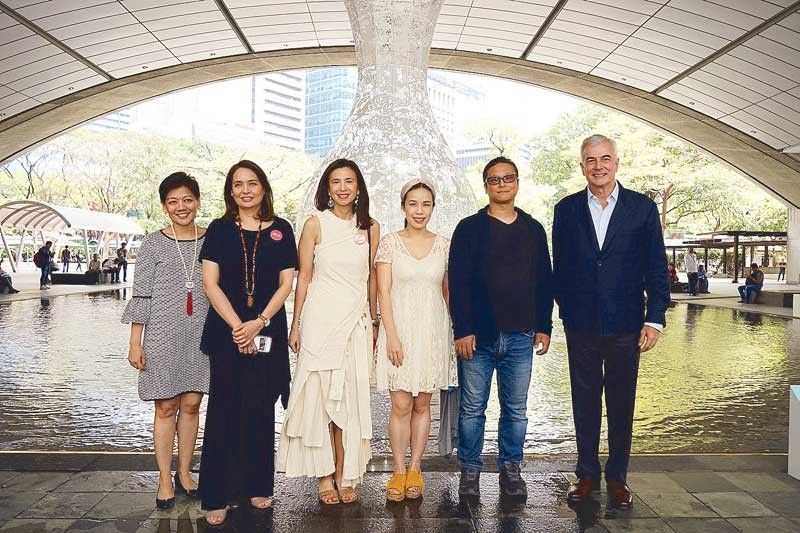 (From left) Ayala Land SVP Me-Ann Dy, Art Fair's Lisa Periquet and Trickie Lopa, Mind Set Art Center director Queena Chu, artist Shinji Ohmaki and Ayala Land chairman Fernando Zobel de Ayala.
THE PEPPER MILL
-
Pepper Teehankee
(The Philippine Star) - March 15, 2019 - 12:00am
Makati City's appreciation for the arts is seen through the many museums and art galleries that dot the city. Even the country's most important art event, the Art Fair Philippines, has always been held in Makati.
Ayala Land Estates corporate brand marketing head Cathy Bengzon said, "Art makes a place more interesting and adds soul to a space. Developing our estates as a center for art, and adding art to its public spaces are intrinsic to the way we have been developing our communities. We want to make sure that we bring art closer to everyone."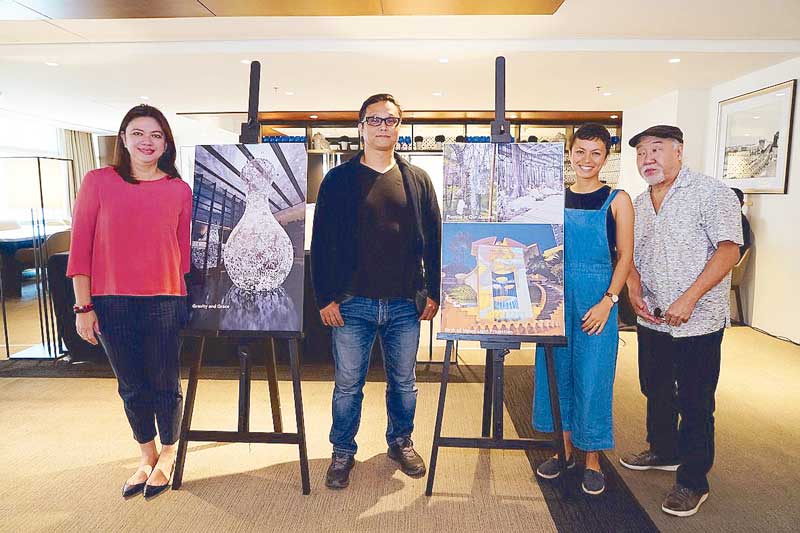 (From left) Ayala Land Estates corporate brand marketing head Cathy Bengzon, Shinji Ohmaki, Olivia d'Aboville and Neal Oshima.
Aside from artworks exhibited at the 2019 Art Fair, there were several other art displays around Makati. Japanese artist Shinji Ohmaki's Gravity and Grace, an installation of iron, LED lights and stainless steel sheets, was installed in the fountain area of Tower One and Exchange Plaza.
As a call to attention for the preservation of the seas, Olivia d'Aboville and Neal Oshima collaborated on a mixed-media installation titled Plastics in Our Oceans, which tackles abuse of plastic. One version of this piece was located at the Greenbelt pond behind Ayala Museum and another one was at the newly constructed bridgeway connecting the Landmark to The Link Carpark.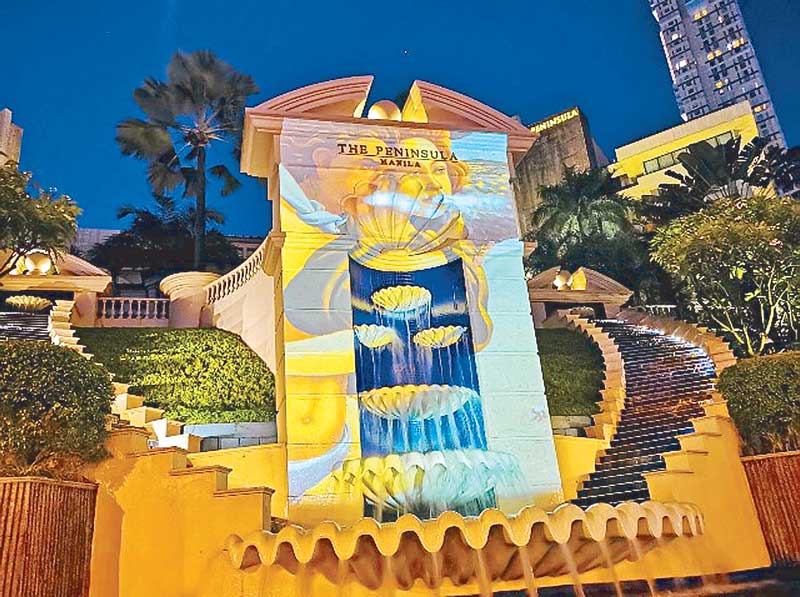 Birth of Venus light projection by GA Fallarme, Henk-Gert Lenten and Gedrocks Roldan.
The Peninsula Manila's waterfalls along Ayala Avenue was the stage for the Birth of Venus, an animated light projection of the famed classic Boticelli painting by Manila-based projection designer GA Fallarme together with Dutch light projection artist Henk-Gert Lenten and freelance 3D motion designer Gedrick Roldan.
Even after the Art Fair, one can continue to appreciate the original works of today's most talented artists in the city's pedestrian underpasses, walkways, streets and parks.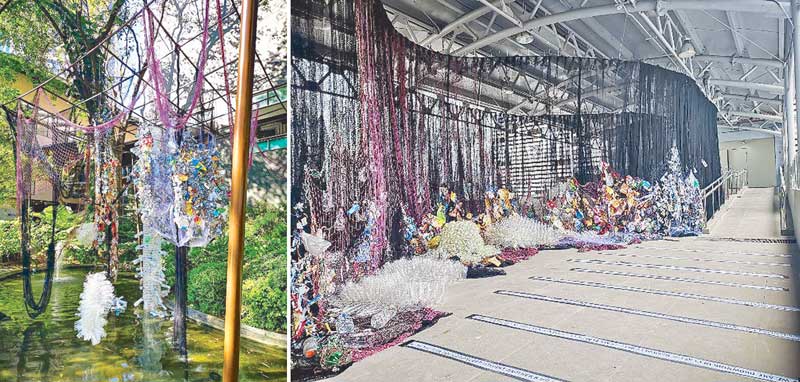 Plastics in our Oceans installation pieces at the Greenbelt pond (left) and at the Landmark-The Link bridgeway by Olivia d'Aboville and Neal Oshima.
Circuit Makati will soon have a performing arts theater with 1,500 seats. This will be completed next year and can also serve as a venue for international art exhibits.
(For more information, visit www.makeitmakati.com and @MakeItMakati on Facebook, Twitter and Instagram.)
Always #ProudToBelong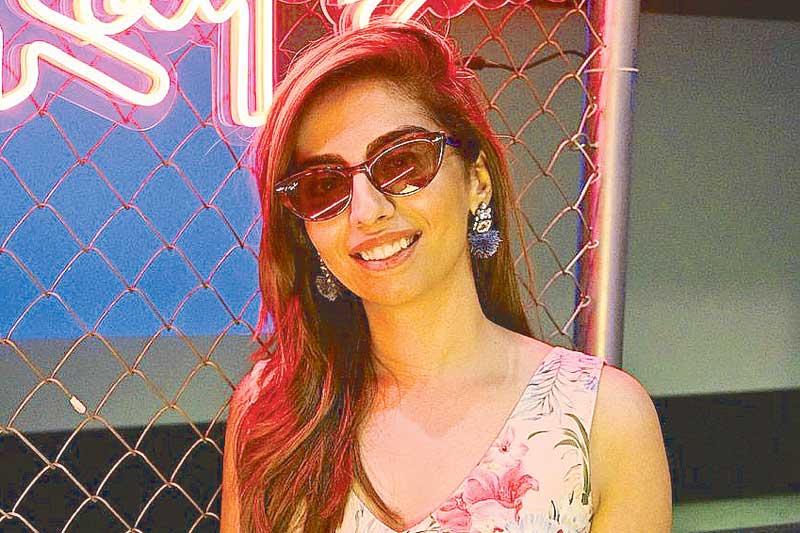 Branded Lifestyle Inc. AVP for marketing and business development Neelam Gopwani.
For its Spring/Summer 2019 collection, well-loved eyewear brand Ray-Ban introduced its new, hot and stylish styles under the #ProudToBelong campaign.
With its new range of styles, the brand calls out on each brave soul to become #ProudtoBelong to the Ray-Ban clan.
From Left: Chelsea Robato, Janina Manipol, Thea Tolentino and Margo Midwinter.
The brand celebrates the past by re-launching the iconic cat-eye, under the name Nina, and the Meteor in brand-new shades. The Evolve collection is light-adaptive with lens highly sensitive to light exposure, which can adjust according to the brightness of the environment.
(For more information, visit Vision Express stores and @visionexpressPH on Facebook and Instagram.)
* * *
(Follow me on Instagram @pepperteehankee.)