Japan turns over school building to Surigao
February 20, 2020 | 12:00am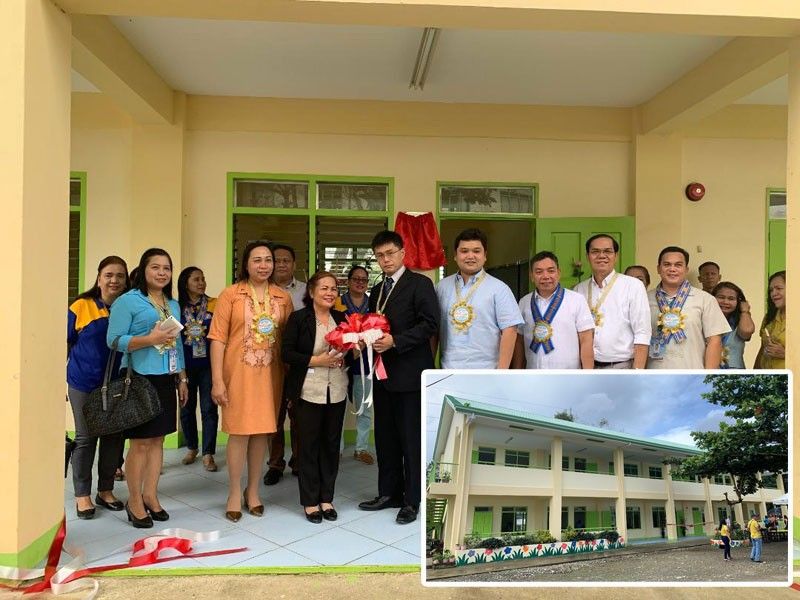 MANILA, Philippines — The Japanese government has turned over a two-story school building to the city government of Surigao as part of its development assistance programs to the Philippines.
Manabu Yasukawa, first secretary of the Japanese embassy in the Philippines, led the turnover of the new school building of the Bonifacio Elementary School in Surigao City lst week.
The project, funded through Japan's Grant Assistance for Grassroots Human Security Projects (GGP), seeks to replace classrooms damaged in an earthquake that hit the city in 2017.
The embassy said the school had to use makeshift classrooms and hold multiple-shift classes to accommodate its students due to the lack of resources to replace the damaged building.
The Japanese government provided P7.7 million for the construction of the six-classroom building, which will benefit 324 pupils of the elementary school.
Launched in 1989, the GGP seeks to reduce poverty and help communities engaged in grassroots activities through various assistance programs.
The school building project was one of the 548 grassroots projects that have so far been implemented in the Philippines through the GGP.
The Japanese government has already allocated some $200 million for vaious projects under GGP and other official development assistance programs for conflict affected areas in Mindanao, According to the embassy.
Present during the turnover were Surigao City Mayor Ernesto Matugas Jr., Department of Education assistant regional director for Caraga Arsenio Cornites Jr. and schools division superintendent Karen Galanida.