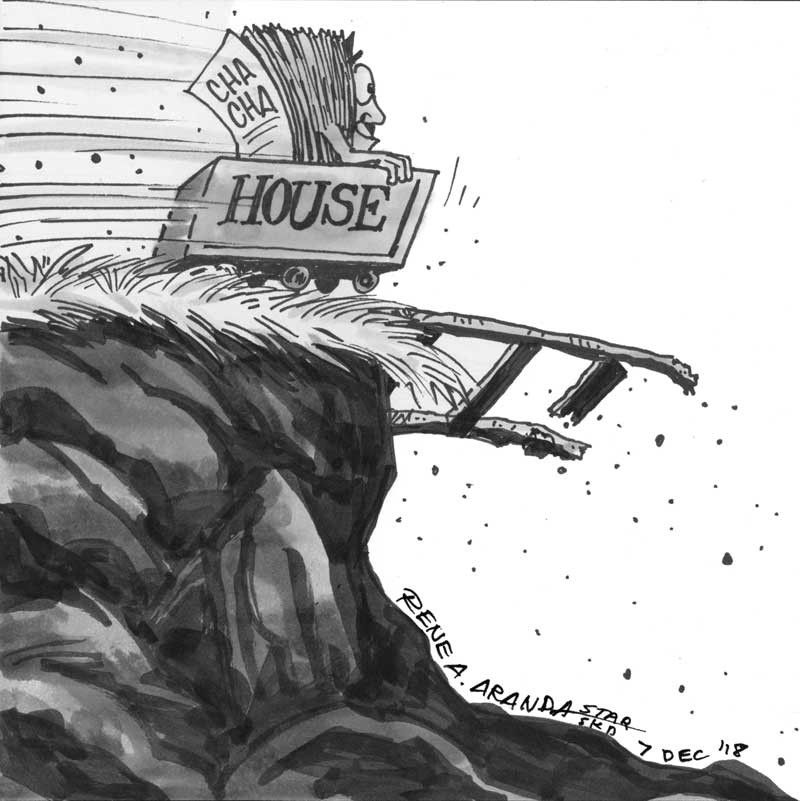 EDITORIAL - Legislative priorities
(The Philippine Star) - December 7, 2018 - 12:00am
Lawmakers were realistic enough to note that they were just laying the groundwork for an initiative that would have to be picked up by the next Congress. This did not stop the House of Representatives from putting to a voice vote a proposal to shift to a federal system of government.
As expected, the House voted overwhelmingly to approve the draft federal charter, which is different from the one submitted to Malacañang by the consultative committee that President Duterte created to draw up a new federal constitution.
While the House has made the draft charter more palatable to the Senate, with separate voting and a proposed presidential-bicameral federal system, even congressmen know that the measure is unlikely to get the nod of the other chamber. Senators have already said any Charter change proposal at this time would be "dead on arrival" in their chamber, with many other important measures to tackle before the start of the election campaign.
The next Congress would have a new set of members, who will have different views on federalism and Charter change. So it would be better for the current batch of lawmakers to focus on other matters begging for their attention, particularly the national budget for 2019.
With only a few weeks left before the official start of the campaign, foreign investors are still hoping that the 17th Congress will be able to pass several pieces of legislation. The Joint Foreign Chambers of the Philippines is seeking amendments to the Open Access in Data Transmission Act, the Public Service Act, Foreign Investment Act and Retail Trade Act.
With their vote on the federal charter, congressmen have shown their commitment to a priority agenda of President Duterte. But they also know that Charter change to shift to a federal system is all but dead in this Congress. Now they can shift their attention to the many other urgent matters crying out for legislative action.