Engendering Development: the Status of Women in the Philippines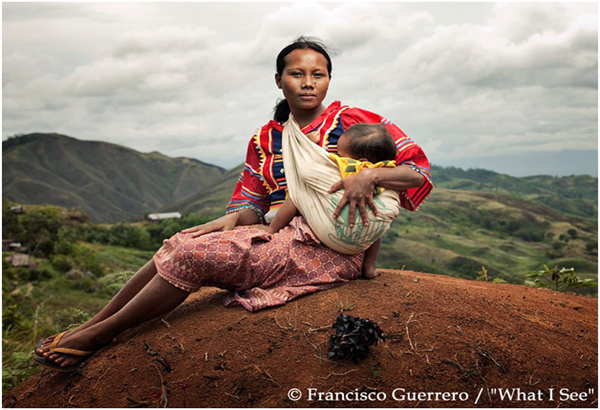 Women make up over half of our population. Their contribution to society has been incalculable, but disparities clearly remain between the fulfillment of their needs, on the one hand, and the services and protections afforded them by the state, on the other.
The coming celebration of International Women's Day on March 8—originated in 1909 by Socialists in New York commemorating the 1908 strike of the International Ladies' Garment Workers' Union—provides us with an opportunity to celebrate some hard-won achievements, call attention to currently unresolved issues and look toward future needs and hopes of women's lives in the Philippines. What is the status of women and to what extent has the quality of their lives improved? What role has the government played in spurring or, at times, impeding, such developments, at least in the past fifty years?
The state's involvement in women's lives goes back to the Spanish colonial era, with the Church's active involvement in regulating sexual conduct and marital relations through ritual and the sacraments. During the first half of the twentieth century, the US colonial state secularized and co-educationalized public schools, opening up more opportunities for women. Women's full citizenship status was further enhanced with the victory of women's suffrage groups pressuring the Commonwealth government into granting them the vote in 1937. My own mother fondly remembers going to colonial public schools in Lingayen, Pangasinan in the 1930s and then to UP after the war, where all sorts of doors opened up for her generation.
In the post-war period, the state's interest in women's development was initially institutionalized during the Marcos era. Whatever else one might think of the Marcos dictatorship, it drew, at least in its initial years, from the expertise of intellectuals and technocrats. They, in turn, sought to tap women's potential for national development. For example, they set up the Population Commission to regulate rising birth rates and make available birth control for women. They also established the National Commission on the Role of Filipino Women (now the Philippine Commission on Women) in 1975. It served—and continues to serve—as the national machinery for integrating women into the economic and socio-cultural fabric of the country.

Later administrations followed suit with uneven, and at times contradictory, attempts to further women's development. Cory Aquino set up the Philippine Development Plan for Women; FVR had his Gender and Development Budget and his administration's grant of full representation of women in the Social Service Commission; even Erap Estrada, not known to be a feminist, established (though did not fully fund) the Philippine Agenda for Women Empowerment; and GMA put in place the Framework Plan for Women, as well as the Magna Carta for Women.
Today, there are several ways by which the government reckons with the status of women. Two important metrics are education and employment. In education, the Marcos regime measured women's education by the number of students who had completed primary, secondary and tertiary levels of education. But since the Cory years, educational levels have been measured by recourse to two categories: the Simple Literacy Rate and Functional Literacy Rate.
Simple Literacy indicates a person's ability to read and write while understanding a simple message in any language or dialect, while Functional Literacy assumes a higher level of literacy, including a grasp of numeracy, encompassing the overall ability of a person to use written communication in carrying out important activities in his/her life.
Unlike much of Asia, our literacy rates have consistently been higher for girls than for boys since 1989,even after the alarming decline during the Erap administration. However, it is interesting to note that while there is little difference between the Simple Literacy Rate between boys and girls, differences in the Functional Literacy Rate for girls has been more than double than that of boys. Put differently, girls have consistently shown greater intellectual aptitude than boys.
But women's edge in literacy over men has not translated in the area of employment. Over time, women tend to lag behind men in the work force. How do we explain this persistent gap between the genders in employment rates through each administration?
Gender discrimination in a largely patriarchal society remains a persistent problem in many institutions. Expected to do the bulk of reproductive labor, including child rearing and domestic chores, women are often kept out of the job market. They also have difficulty in pursuing professional careers and higher paying jobs when companies are unable to provide facilities for child-care. Women have thus been hindered from pursuing the same opportunities as men by cultural and institutional barriers that make it impossible to combine family and work.
Other factors, all stemming from deeply-rooted notions of gender inequality, have kept women at lower levels of the job market. These include: mismatches between education and employment, sexual harassment and other forms of micro-aggression in the work-place that keep women from certain kinds of jobs; high maternal and neonatal mortality rates; and cultural and economic pressures that compel educated women to stay at home and care for the family.
Interestingly, more men have been unemployed than women from 2008 to 2013. This may be partially attributed to women having better work ethics and being apparently more dependable than men in accomplishing certain professional tasks. Likewise, more men were underemployed or were in-between jobs during the same period. This suggests that, compared to men, women tend to transfer from one job to another less often.
Gender inequality — what we might consider structural sexism — has other serious effects on the status of women. One of the most chilling examples is the widespread violence against women. The potential or actual experience of violence confronts women everywhere. Whether in the workplace or on the streets, women face the threats of sexual harassment and rape. Indeed, many more are vulnerable in their own homes, where they face the possibility of domestic abuse, all the more difficult to deal with given the aura of privacy that surrounds the family. As is the case everywhere in the world, women ironically feel most vulnerable in the very sphere in which they are traditionally tasked to care for others. At the same time, the government is not always equipped to deal with intra-familial violence, especially spousal rape.
In terms of violence against women, the statistics are startling. The 2013 National Demographic and Health Survey(NDHS) showed that one in five women (in the 15–49 years age range) experienced physical violence. The same result was observed in 2008. However, women who had experienced physical violence in the past 12 months declined from 7.3% in 2008 to 5.6% in 2013.
Among married women of the same cohort, again one in five, for both the 2008 and 2013 NDHS, has experienced emotional violence committed by their husband/partner. Among the three forms of violence—physical, sexual and emotional—emotional violence has the highest percentage as a form of spousal violence.
That violence against women has remained so high—one in five is unquestionably high—for so long is certainly something both government and the public should focus on improving. But even the tightest focus does not always lead to the desired level of improvement.
For instance, the Millennium Development Goals (MDGs) — which will be coming to a close this year—have certainly helped bring women's health issues into clearer focus. The country's Maternal Mortality Ratio (MMR) decreased from 209 per 100,000 live births in 1990 to 162 per 100,000 live births in 2006. However, in 2011, the MMR increased to 221 per 100,000 live births. This means that the country is not on track for meeting its MDG5 target.
So, where do we stand in overview during International Women's Month, 2015? In terms of health, our MMR remains alarmingly high, while HIV rates have increased, with a 37% rise of documented cases in the past two years.
In contrast, gender equity in education has improved. The Commission on Higher Education reported 57.44% female graduates (269,748) versus 42.56% male graduates (199,906) in the Academic Year 2009-2010. However, women still lag behind men in employment—despite a rise in the percentage of professionally licensed women in 2010 to 63.7% over men's 36.3%—men's employment in 2012 is still significantly higher at 78.4% over women's 50.4%. There are socio-cultural explanations for this astonishing reversal, but what this trend underscores is that our educated women remain seriously under-tapped in our growing economy.

Continued violence against women is an even more pressing concern. One laudable achievement in this administration is that the Philippines gained Tier 2 Status in the Global Trafficking in Persons Report—escaping the notorious Tier 2 Watch List Status of earlier years. Our international partners now recognize the vigorous efforts of government and civil society in combatting human trafficking at home and abroad. Another positive development has been the passing of the Kasambahay Law (R.A. 10361) protecting the rights of 1.9 million domestic workers in this country.

Unfortunately, a recent law decriminalizing vagrancy (R.A. 10158) has had unintended consequences for women. Female prostitutes (unlike male prostitutes and vagrants) continue to be criminalized, while men who participate in their exploitation are not held liable for prosecution. This lack of protection afforded to female prostitutes is in conflict with the Magna Carta for Women and the Anti-Trafficking in Persons Act, which mandates the protection of women from abuse and violence. A more nuanced Anti-Prostitution Bill is called for to protect women from violence. Presently, there are pending versions of this bill in the House and Senate, which deserve public support.

Finally, though the Reproductive Health (RH) Law has passed, its implementation has been far from smooth. Reproductive health empowers women in deeply significant ways. Timely modes of intervention in their reproductive cycle can determine if they will finish tertiary education or not, get a better job, combine home and work, break the proverbial glass ceiling, survive childbirth, and live a life free from violence. All this means that reproductive health is not only a health measure. Its full implementation is part of an anti-poverty strategy that ultimately hopes to empower women and set them free.