Boy dies, 5 hurt in 3 fires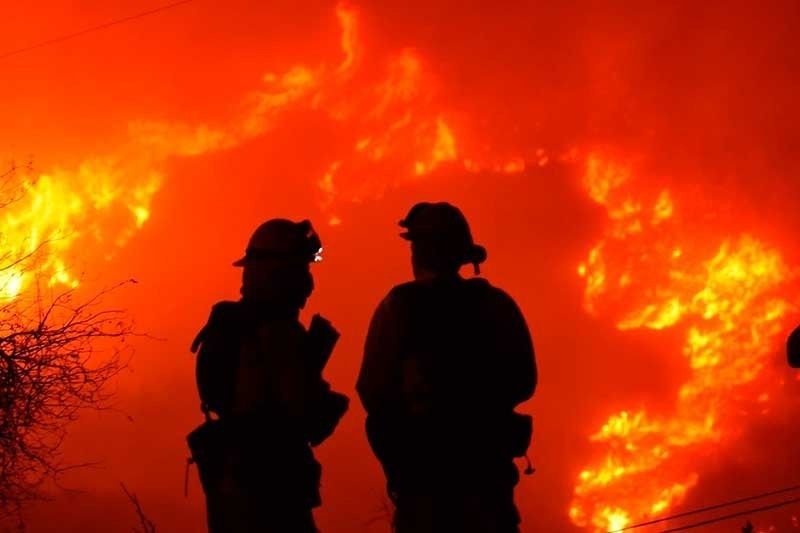 MANILA, Philippines — A four-year-old boy died while five others were hurt in three fires that broke out in Metro Manila since Thursday.
The boy's parents had gone out and left him sleeping in their house along Gen. Malvar street in Barangay South Cembo, Makati before dawn yesterday.
A 20-year-old woman was reportedly injured during the fire, which started at past 1 a.m. and reached third alarm before it was put out at around 2:26 a.m., according to the Bureau of Fire Protection (BFP).
Probers are looking at a rechargeable electric fan as the cause of the fire.
In Manila, two women and a man were injured when a fire destroyed 15 shanties along Capulong street in Tondo at past noon on Thursday.
Klarita Pascua, 57, and Marites Ramos, 60, suffered minor burns while Geral Villanueva, 33, sustained cuts in his right arm, the BFP reported.
The fire lasted nearly 80 minutes and reached second alarm before it was put out.
The BFP has yet to determine the cause of the blaze and the cost of property damage.
In Malabon, Florence But, 21, suffered first-degree burns on her left foot in a fire that destroyed an abandoned house on Bautista street in Barangay Panghulo at past midnight on Friday.
Arson probers said the fire was caused by loose wiring on the second floor of the house reportedly owned by Rosanna Arnaldo. The BFP estimated the property damage at around P20,000. – Ghio Ong, Mark Ernest Villeza