Ragos claims to get death threats for recantation
December 3, 2022 | 12:00am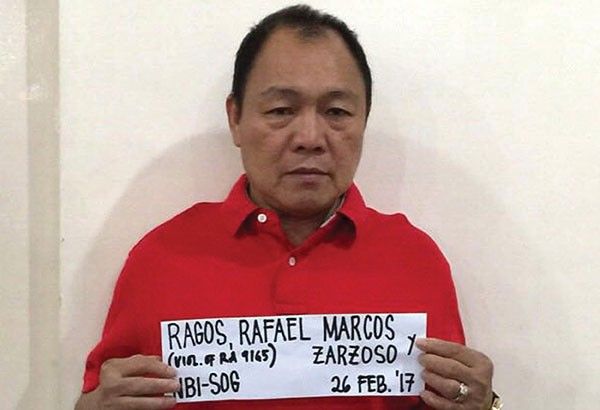 MANILA, Philippines — Former Bureau of Corrections (BuCor) officer-in-charge Rafael Ragos was threatened with death if he continued to refuse to implicate former senator Leila de Lima in the illegal drug trade after recanting his earlier testimony.
Ragos made the revelation when he again took the witness stand at the resumption of the hearing on De Lima's drug case at the Muntinlupa City Regional Trial Court Branch 204 yesterday.
During one of the meetings with government officials in the previous administration, Ragos said an individual motioned a throat-slitting gesture at him if he would not cooperate and testify against De Lima.
"Sinabihan siya in one of the meetings na merong pang ganyan eh," De Lima's lawyer, Filibon Tacardon, making a throat slitting gesture in an interview with reporters.
These were among the reasons Ragos said he was coerced into telling lies in court that De Lima dipped her hands in illegal drugs.
A court insider said Ragos did not identify the person who threatened him.
Ragos earlier claimed former Justice secretary Vitaliano Aguirre III forced him in 2015 to sign an affidavit accusing De Lima and the senator's former security aide, Ronnie Dayan, of involvement in illegal drugs.
He also revealed that two lawyers from the Public Attorney's Office were the ones who crafted the affidavit.
With Ragos' revelations, Tacardon said they are eyeing to file a petition for bail after the former BuCor chief is done with his testimony.
De Lima, who attended the hearing, was satisfied with the way the hearing on her case is going so far, specifically with Ragos' recantation of the allegations against her.