DBM releases P1.4 billion for free EDSA bus rides
August 17, 2022 | 12:00am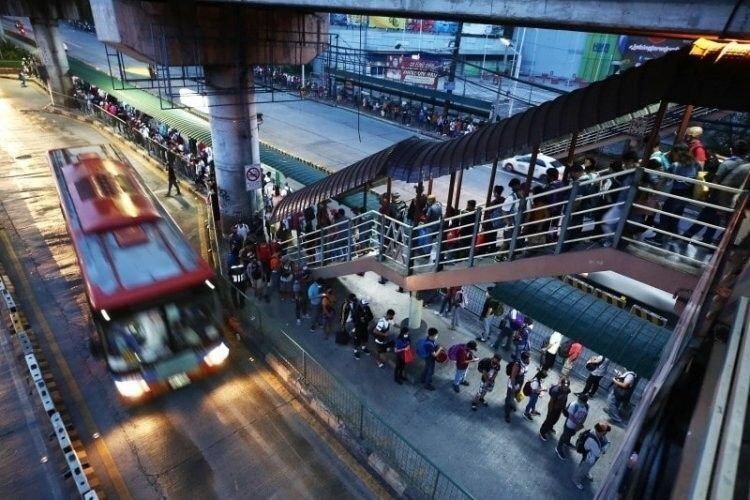 MANILA, Philippines — The Department of Budget and Management (DBM) has released P1.4 billion in funding to extend the free bus rides along the EDSA Carousel until December, as students will start returning to school next week for the resumption of face-to-face classes.
Budget chief Amenah Pangandaman approved the release of the funding to the Department of Transportation and Land Transportation Franchising and Regulatory Board (LTFRB) for the "libreng sakay" program.
Pangandaman said the allocation would support the implementation of the government's service contracting program, which provides free rides for commuters along the EDSA busway.
President Marcos, on his first day in office, authorized the extension until the end of 2022 of the free bus rides, which were originally set to end last month.
Pangandaman said the free rides would support the mobility requirements of students and the commuting labor force.
At least 27 million students are expected to return to school during the opening of in-person classes next week.
The extension of the free bus rides on EDSA will benefit up to 50 million commuters from Sept. 1 to Dec. 31, the transportation department said.
The free ride extension will also benefit over 600 bus drivers and operators along the EDSA Carousel route.
"This will be a big help for bus drivers who until now are still recovering from the pandemic and are affected by the surging cost of fuel products," Pangandaman said.
The service contracting program provides financial support to bus drivers and operators through performance-based payouts.
LTFRB chairperson Cheloy Garafil welcomed the release of additional funding by the DBM to continue the free bus rides until the end of the year.
Garafil said the LTFRB is only two weeks behind payment for the "libreng sakay" program.
She said the agency has addressed the bus consortiums' concern over late payments.
More than P440 million had been disbursed to the bus operators as of early August, according to Garafil.
"Two weeks na lang ang delay sa pagbabayad. We cannot pay on time because of the documentary requirements and verification prior to the payout," she said.
The government had two months worth of arrears to the bus operators: ES Transport Consortium and Mega Manila Consortium.
Garafil said they are planning to add another operator for the EDSA Carousel to increase the buses offering free rides, in time for the opening of face-to-face classes. – Romina Cabrera