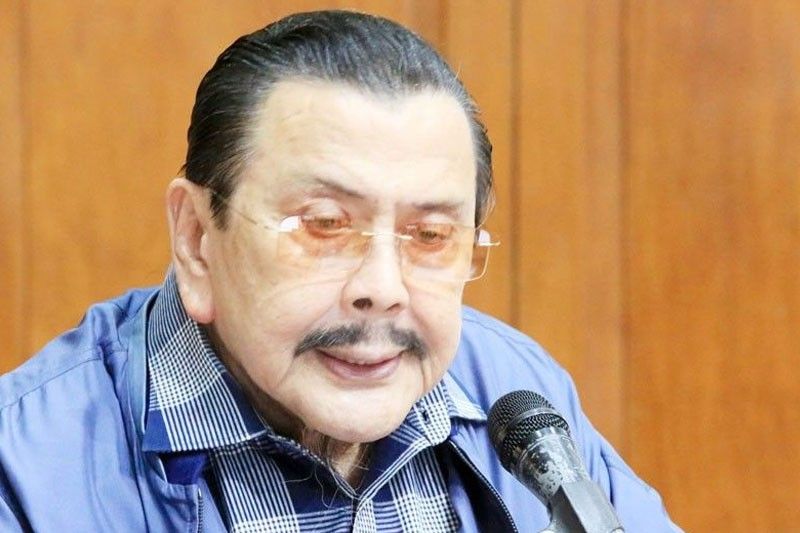 "My father is back to a regular room and will be transferred to the non-COVID area in a few days," Jinggoy posted on Facebook. "He is still on oxygen but no longer high flow and only by nasal cannula."
STAR/File
Erap out of ICU after recovering from COVID-19
MANILA, Philippines — Former president Joseph Estrada was transferred to a regular room after nine days in the intensive care unit (ICU) due to severe pneumonia caused by COVID-19, his son, Jinggoy Estrada, said yesterday.
"My father is back to a regular room and will be transferred to the non-COVID area in a few days," Jinggoy posted on Facebook. "He is still on oxygen but no longer high flow and only by nasal cannula."
Jinggoy asked the supporters of the former Manila mayor to continue praying for his speedy recovery.
"He has no more fever and is eating well. He is well-oriented and conversing normally," Jinggoy said.
Estrada tested negative for COVID-19 on Tuesday.