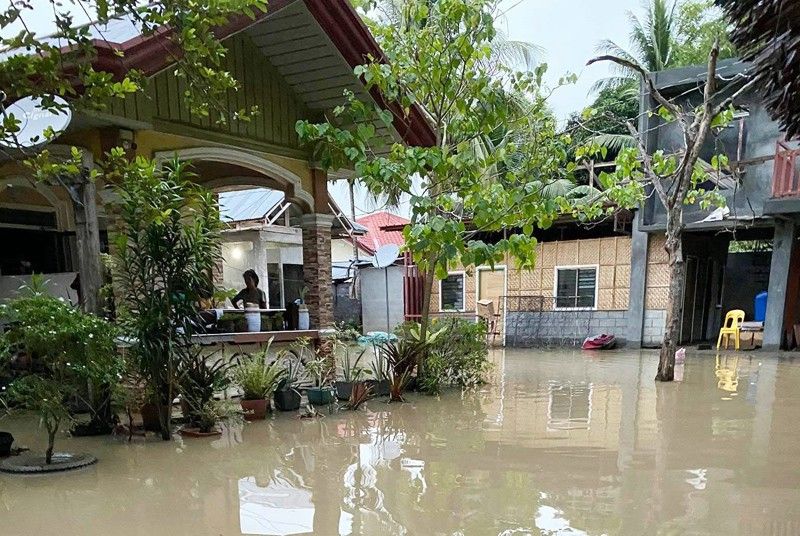 Handout photos show flooded areas in Pagalungan, Maguindanao.
STAR/File
Floods hit 70 Mindanao villages
John Unson
(The Philippine Star) - October 19, 2020 - 12:00am
COTABATO CITY, Philippines — More than 70 villages in central Mindanao have been flooded since Friday after the 220,000-hectare Liguasan Delta overflowed due to heavy rains.
The most affected barangays are in the interior areas of the adjoining towns of Pagalungan and Montawal in Maguindanao, and in nearby Pikit and Kabacan in North Cotabato.
The four towns are surrounded with swamps and rivers that connect to the Liguasan Delta.
The delta is a catch basin for a dozen rivers that flow from the hinterlands of Bukidnon, Maguindanao, North Cotabato, South Cotabato and Sultan Kudarat.
Hundreds of families in Montawal, Pagalungan and Pikit fled to higher ground with the help of volunteer organizations as well as the police and the military.
Up to 27 barangays in Pikit have been inundated since Wednesday, local disaster officials said.
"We have no choice but evacuate to higher areas. The water rose quickly and submerged our barangay. Our farms are flooded, our crops destroyed," 36-year-old farmer Edris Sandigan said.
Sandigan, his wife and four children are among the more than 20,000 families displaced by the floods that also submerged low-lying areas in the second district of Maguindanao.
The Bangsamoro government's Rapid Emergency Action on Disaster Incidence or READI distributed relief goods to flood victims.