Wildfire destroys 1,000 hectares of Benguet forest
February 25, 2020 | 12:00am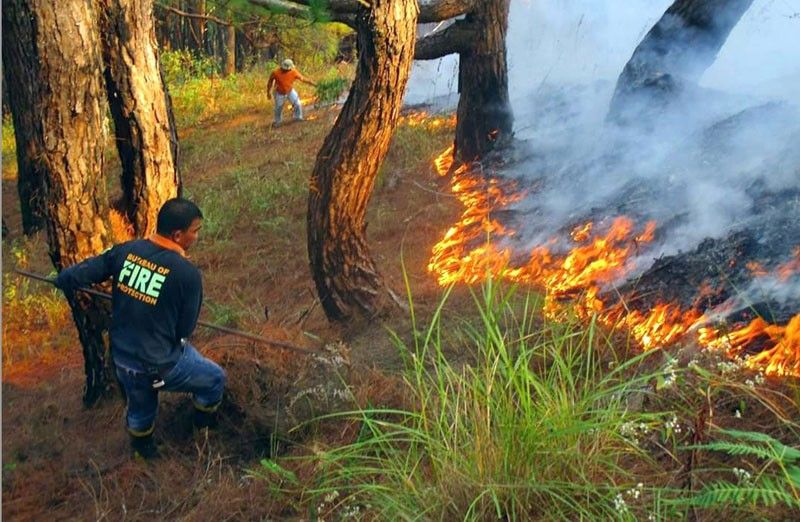 TUGUEGARAO, Philippines — At least a thousand hectares of pine forest have been destroyed in an ongoing wildfire near Mount Pulag in Benguet.
The fire started last Tuesday in the jungles straddling the towns of Kabayan and Bokod.
The blaze has spread to Barangay Daclan in Kabayan, according to Fire Inspector Roy Mayao of the Bokod Bureau of Fire Protection.
Bokod has only one firetruck, Mayo said. He said efforts to suppress the fire is augmented by villagers and personnel of the Department of Environment and Natural Resources.
No casualties have been reported as the blaze is far from residential areas.
On Sunday morning, another fire hit the jungles in Barangay Eddet, located at the foot of Mt. Pulag.
Prior to this, a nine-day forest fire was declared out last Wednesday in Barangay Kabayan Poblacion.
The forest fires have left local authorities helpless as the areas were made inaccessible by rocks falling from the burning slopes and smoke along the trails.
Authorities have closed areas leading to the summit of Mt. Pulag.
Meanwhile, authorities in Tublay, Benguet decided not to declare a fireout on its side after an inspection conducted yesterday showed smoke emanating from the forest in Sitio Nasleb, Barangay Ambassador.
As of yesterday, firefighters and police officers were trying to suppress the thinning fire, which could be fanned by the wind.
Mount Pulag, the highest peak in Luzon at 2,926 meters, straddles the provinces of Benguet, Ifugao and Nueva Vizcaya.