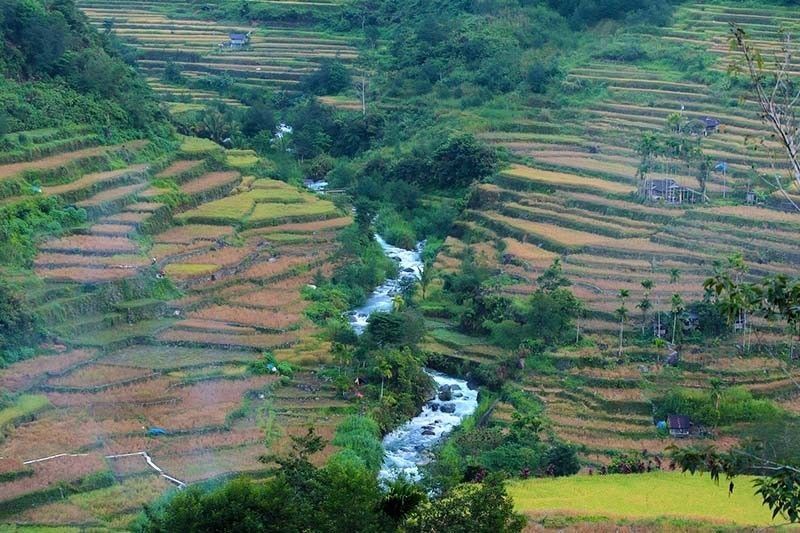 This July 30, 2018 photo shows the Hapao Rice Terraces located in Hungduan, Ifugao.
The STAR/Miguel de Guzman, File
Human rights defender shot in front of house in Ifugao
BAGUIO CITY, Philippines — A human rights defender who is also a contributor for a weekly newspaper in Northern Luzon was seriously hurt after being shot in front of his house in Lagawe, Ifugao on Tuesday evening.
Brandon Lee, 37, of the Baguio-based Cordillera Human Rights Alliance was immediately brought to the hospital after the shooting.
According to CHRA, Lee is a paralegal volunteer of the non-government Ifugao Peasant Movement and a contributor to Northern Dispatch, a newspaper and online news site that covers the Ilocos, Cordillera and Cagayan Valley regions.
Lee was among the activists whom the military supposedly tagged as supporters and members of the New People's Army in 2015.
"Weeks and days before this incident, the 54th [Infantry Battalion, Philippine Army] frequented the Ifugao Peasant Movement office as well as the residences of Brandon and other officers of the Justice and Peace Advocates of Ifugao conversing with them, gathering data, and intimidating them," CHRA said in a report on the shooting by Northern Dispatch.
Barangay officials and members of local people's organizations are have also tagged as rebels, including Montabiong (Lagawe) chairman Edwin Bumolyad, Tulludan (Tinoc) kagawad Nonoy Bangtiwen and Tpaya (Lagawe) kagawad Dick Tangid.
Tangid is vice chairperson of IPM.
RELATED: UN resolution calls for protection of rights, environment defenders
IPM staff killed in 2018, 2014
IPM staff members Ricardo Mayumi Mayumi, a known IP leader who stood against a hydropower project in Tinoc, Ifugao was killed on March 2, 2018 in Ambabag, Kiangan.
Before he was killed, government militiamen and goons allegedly visited Mayumi's house several times and asked his family members about his location.
Mayumi migrated to Kiangan after receiving threats in Tinoc.
In 2014, IPM staff member William Bugatti was shot dead. He was also allegedly included in an "order of battle" and was reportedly included in an alleged "target list" of the Philippine Army's 86th IB. He was supposedly tagged as "Utak ng NPA (Brains of the NPA)."
Lee took over some of Bugatti's work, which included extending paralegal and direct service assistance to political prisoners in Ifugao province.
Northern Dispatch said in its report on the shooting that the publication has also been labeled by the National Intelligence Coordinating Agency as "the official publication of the communist rebels."