Ex-Army reservist gets life for road rage slay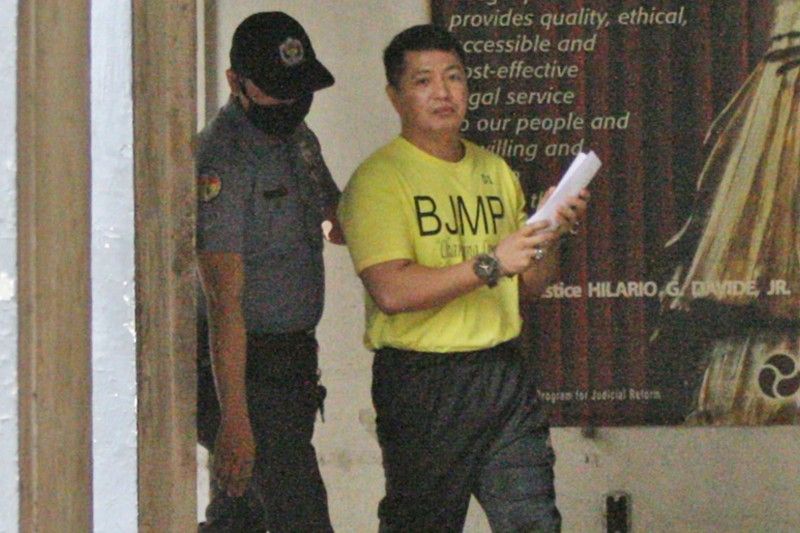 MANILA, Philippines — A former Army reservist was meted a life sentence yesterday for the murder of a cyclist during a road rage incident in Quiapo, Manila in 2016.
Manila Regional Trial Court Branch 14 Judge Alberto Tenorio also ordered that Vhon Martin Tanto pay the family of Mark Vincent Garalde P1.48 million in actual damages, P100,000 as civil indemnity, P100,000 for moral damages, and another P100,000 for exemplary damages.
"All damages awarded shall be subject to the rate of six percent per annum from finality of this decision until its full satisfaction in line," the decision read.
Garalde was riding a bicycle along P. Casal street's southbound lane at around 9:30 p.m. on July 25, 2016 when Tanto, who was driving a red Hyundai Eon, blocked his path.
The incident was seen on surveillance footage that became viral.
The two men came to blows until Garalde managed to get Tanto in a headlock. He later released Tanto, then walked toward his bicycle and leaned into the passenger side of Tanto's car, apparently talking to someone in the vehicle.
As Garalde turned away, Tanto – now carrying a gun – got out of his car and walked toward the cyclist. The reservist fired five times, the first one hitting Garalde in the face.
Tanto hid for several weeks but was finally arrested in Milagros, Masbate by Philippine Army intelligence operatives.
Tanto was reportedly caught while walking in Barangay Bangat with his pregnant wife.
He claimed he was provoked by Garalde's reported threat to break his windshield.
No charges were filed against Tanto in connection with the stray bullet that hit a female college student who was taking out garbage at the time of the shooting.
Tanto's relatives were not charged for reportedly hiding him from law enforcers. – With Jose Rodel Clapano