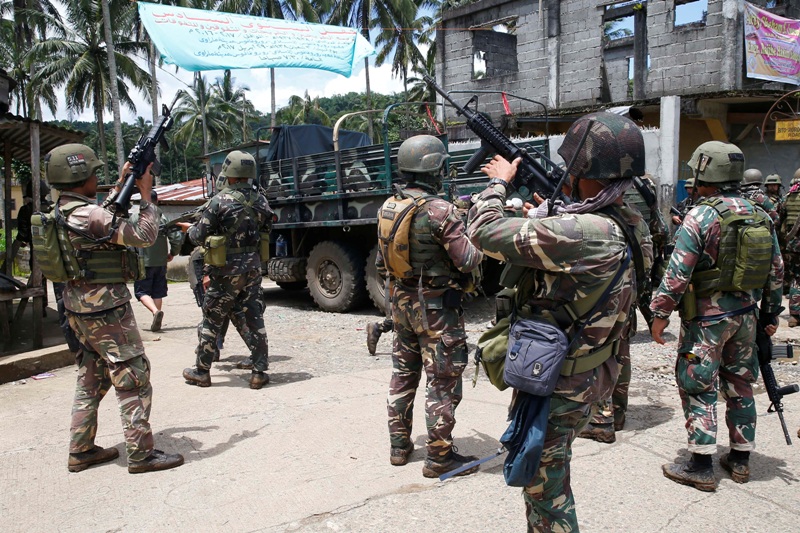 8 slain, 15 hurt in Sulu clash
Roel Pareño
(The Philippine Star) - May 27, 2019 - 12:00am
ZAMBOANGA CITY, Philippines — Eight persons were killed while 15 others were wounded in an encounter between government security forces and Abu Sayyaf bandits in Patikul, Sulu on Saturday.
The fatalities included two children and six suspected bandits, according to Col. Gerry Besana, spokesman for the Western Mindanao Command.
The Joint Task Force Sulu identified the children as Saiful Abdun, 1, and Jahid Usab, 12.
Besana said the encounter broke out after at least 30 followers of Abu Sayyaf leader Mundi Sawadjaan opened fire at a civilian community in Barangay Igasan.
Troopers from the Army's 6th Special Forces Battalion responded, but they too were shot by the bandits.
2/Lt. Christian Capiz, platoon leader of the Special Forces, was hit by a bullet as he and two other troopers were rescuing three children who were caught in the crossfire.
Aside from Capiz, four other soldiers were wounded in the firefight that lasted 30 minutes.
Besana said the bandits retreated, bringing with them their dead and wounded comrades.
Brig. Gen. Peter Angelo Ramos, commander of the Army's 102nd Brigade, denounced the attack against the civilians, saying it occurred during the observance of Ramadan.
The wounded soldiers and civilians were brought to a military hospital at Camp Gen. Teodulfo Bautista in Barangay Bus-bus, Jolo for treatment.
A pursuit operation was launched against the bandits.