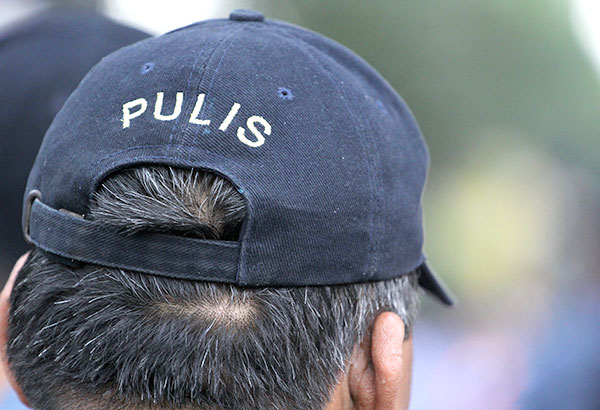 NPD cop arrested for beating up 2 men
MANILA, Philippines — A police officer from the Northern Police District (NPD) and his companion were arrested after they allegedly beat up two persons in Quezon City on Monday.
Cpl. Omar Lopez, 31, and Ajan Tigas, 19, were arrested in Barangay Bagbag at around 3 a.m.
Brig. Gen. Joselito Esquivel Jr., Quezon City Police District (QCPD) director, said the suspects are accused of attacking Marlon dela Cruz and Aljon Aromin.
Quoting an initial report, Esquivel said in a statement that the victims, who were riding a motorcycle, allegedly shouted profanities at Lopez and Tigas, who were walking along a street.
"It prompted the suspects to chase the victims, which resulted in a heated confrontation," he said.
The suspects were accosted by police officers from a nearby police community precinct.
Lt. Col. Rossel Cejas, Novaliches police station commander, said the victims were drunk at the time of the incident.
Lopez's 9mm service pistol was found in his possession. He and his companion are facing charges of physical injury.