Groups launch fact-finding mission on Negros Oriental killings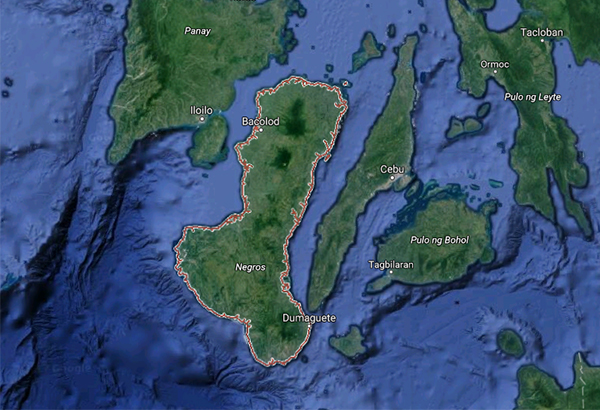 MANILA, Philippines — Farmers' and rights groups have started gathering witness statements in areas in Negros Oriental where 14 people were killed in police operations last Saturday, farmers' group Unyon ng mga Manggagawa sa Agrikultura said Thursday.
UMA said a National Fact-Finding and Solidarity Mission will go to Sta. Catalina, Manjuyod, and Canlaon in Negros Oriental to document the deaths, which they say are summary executions by state security forces. Similar documentation was done last October, when nine sugarcane workers were killed by unknown attackers in a hacienda in Sagay City, Negros Occidental.
READ: Groups launch Justice for Sagay Massacre Network
Antonio Flores, UMA chairperson, said the documentation can be used in case charges will be filed against police and military personnel involved in the operations.
"Findings and recommendations of the mission will be submitted to concerned agencies and redress mechanisms to pursue justice for the victims," Cristina Palabay, Karapatan secretary general, also said.
"Since the [Philippine National Police] has already publicly stated that they are open to an investigation to the series of killings on March 30, it and the military should not hinder any movements of the NFFSM team nor harass them or the witnesses that they would interview," UMA said.
The fact-finding mission was organized by UMA, the Kilusang Magbubukid ng Pilipinas and rights group Karapatan. "Many of those who were killed were members of KMP's local chapters," UMA said.
The Palace and the Philippine National Police have said that those killed were communists suspected of participation in attacks on military and police personnel. They were allegedly killed while "fighting back" against police officers serving search warrants before dawn last Saturday.
They also said the warrants were based on intelligence reports.
RELATED: Palace dismisses rights groups' doubts over Negros Oriental operations
But, UMA said, "various media outfits have already interviewed mostly family members of some of the victims who witnessed the crimes and narrated how their loved ones were killed by the police and military. These are contrary to the official statements of Malacañang, the Philippine National Police and the Department of Interior and Local Government with regards to said incidents."
Human Rights Watch, which is not politically aligned with UMA and other national democratic activist groups, said in a dispatch that "witnesses and relatives dispute the police claims, saying that these were more like 'drug war'-style killings."
The PNP's Internal Affairs Service is looking into the deaths and the Commission on Human Rights has also sent a team to investigate.
The Makabayan bloc at the House of Representatives also filed a resolution on Wednesday calling for hearings into the Negros Oriental operations.