Group cautions vs shortcuts in probe of Cotabato City mall bombing
January 1, 2019 | 10:30am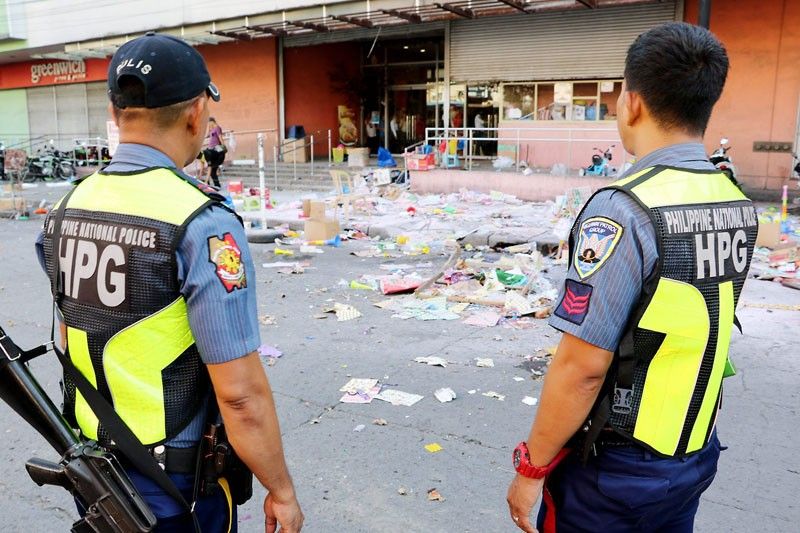 MANILA, Philippines — A Moro mass organization condemned the IED attack at a mall in Cotabato City on Monday but also cautioned against shortcuts in the investigation, claiming the incident could be used to justify a military takeover of areas in Mindanao.
The blast by the entrance of the Southseas Mall left two people dead and at least 20 others injured. The IED, which had been packed with nails and metal fragments, was left under a table by the mall's entrance and another was found and disarmed on the mall's second floor.
Activist group Suara Bangsamoro said it condemns the bombing. "We pray for the fast recovery of those wounded, most of whom are our relatives, and hope that the real perpetrators will be apprehended," it also said.
It said that "as fellow residents of Cotabateños, we want justice for the victims and we want the real perpetrators apprehended. We do not want [it] to be another excuse for a military takeover or a justification for President Rodrigo Duterte's extension of Martial Law."
Martial law in Mindanao, scheduled to end at midnight on Tuesday, was extended and will be in place until the end of this year.
RELATED: Congress approves one-year martial law extension in Mindanao
'Shortcut of probe an injustice'
The group said it fears "this incident will court military takeover of Cotabato City or other Moro areas" and cautioned the Army's 6th Infantry Division against jumping to conclusions on who is behind the bombing.
Similar attacks in the city and in nearby Maguindanao province have often been blamed on the Bangsamoro Islamic Freedom Fighters, a terror group that uses the black Islamic State of Iraq and Syria flag.
"A shortcut of the investigation is an injustice to the families of the victims and to the people of Cotabato City, as the real perpetrators will still roam free and the bombing incidents continue," Suara Bangsamoro said.
"What we fear is in using the ISIS terrorist angle, Moro communities will experience another full scale response such as what happened in Marawi City—setting up of checkpoints, arbitrary arrests and raids, and worse, another round of aerial bombardment and military operations in Moro areas suspected of ISIS presence such as the second district of Maguindanao and North Cotabato," the group also said.
It said it is worried that those measures could affect the January 21 plebiscite on the Bangsamoro Organic Law—the law that will create a region to replace the Autonomous Region in Muslim Mindanao by limiting campaign activities "or worse postponing or canceling the plebiscite citing security reasons."