IED blast in Cotabato City kills 2, injures 20
December 31, 2018 | 4:57pm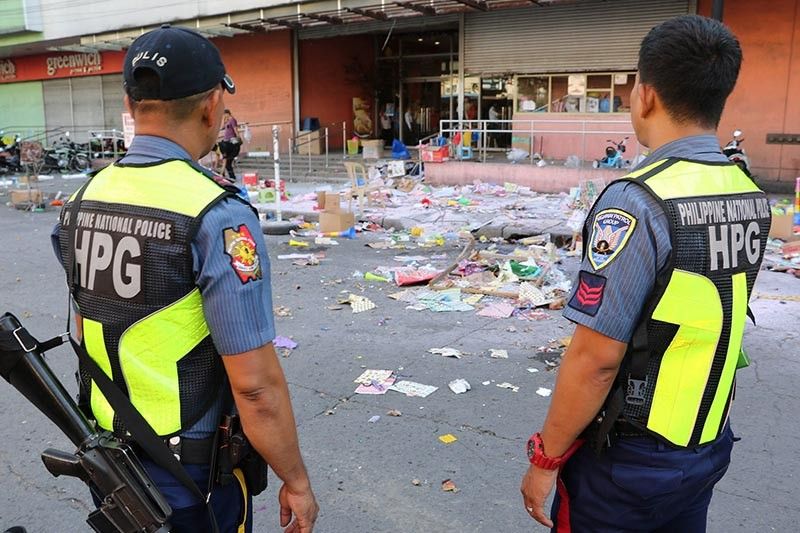 COTABATO CITY — Two were killed while 20 others were injured in a powerful blast that ripped through the premises of a mall here on Monday afternoon.
Superintendent Rolly Octavio, director of the Cotabato City police, identified one of the two fatalities as Jonathan Tasic Torribiano, a resident of North Upi town in Maguindanao.
Radio reports said another blast victim perished while being treated in one of the hospitals here.
The improvised explosive device used in the attack was packed with concrete nails and jagged metal fragments.
The IED was left by a still unidentified person underneath one of the tables lined near the entrance to the Southseas Mall where ambulant vendors displayed fireworks for sale.
The Southseas Mall is located on Magallanes Street that straddles through Cotabato City's main commercial hub.
Another powerful IED was found on the second floor of the same mall that responding police and Army bomb experts deactivated promptly.
Elena Zombrio, a passerby, said the blast sent the merchandise on the roadside flea market flying to different directions.
"We saw many of those near the spot where the IED exploded running away, blood oozing from their bodies," another passerby Kalim Sumdad said in ethnic Maguindanaon dialect.
The city police and the Army-led anti-terror Task Force Kutawato immediately locked down all thoroughfares connecting the city to nearby towns in Maguindanao while soldiers and policemen patrolled the streets here to search for more IEDs.
Major Gen. Cirilito Sobejana, commander of the Army's 6th Infantry Division, said their intelligence units are now helping the city police investigate the incident.
Residents of Cotabato City are no strangers to deadly IED attacks, having witnessed more than a dozen in the past 10 years, all blamed on the outlawed Bangsamoro Islamic Freedom Fighters, which operates in the fashion of the Islamic State.