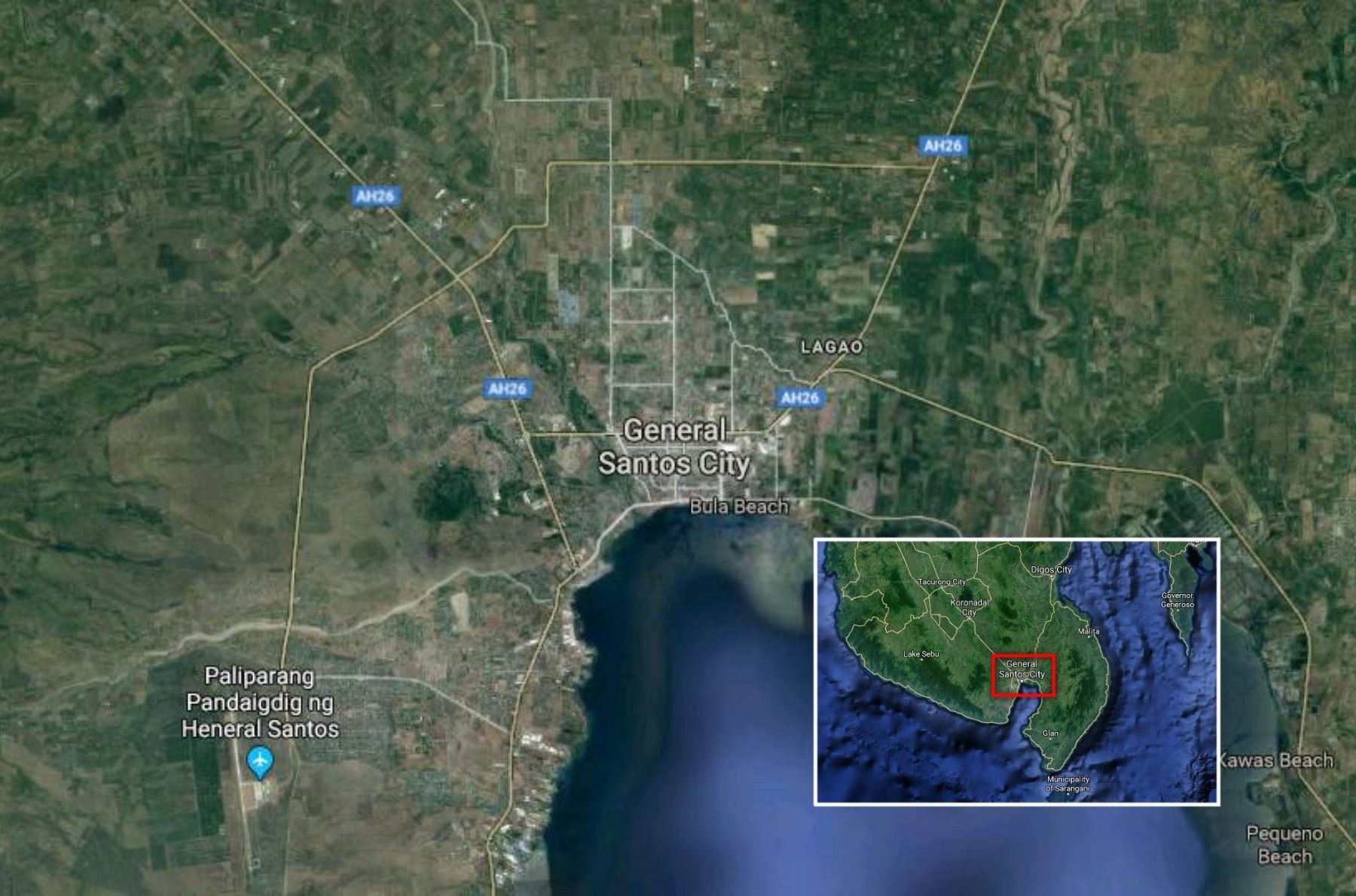 The two radio station executives were arrested in an entrapment operation of the NBI with the help of city and provincial police.
Google Maps
Radio station execs nabbed for extortion in General Santos
John Unson
(Philstar.com) - September 19, 2018 - 10:33am
GENERAL SANTOS CITY, Philippines — The National Bureau of Investigation on Tuesday foiled an attempt by two employees of a local radio station here to get P5 million from an organization said to be selling unregistered securities.
The suspects, Jonathan Macailing and Salvador Galano, manager and news director of the local Bombo Radyo station, respectively, are now both detained.
They were arrested by NBI agents from the bureau's Region 12 office while leaving a restaurant with a paper bag containing P5 million from Joel Apolinario of the Kappa Community Ministry International, Inc.
The Kappa, acronym for Kabus Padatoon, which translates to "enrich the poor" in Cebuano dialect, is engaged in a money market scheme in General Santos City and nearby Sarangani and South Cotabato provinces.
SEC flags Kabus Padatoon
A Department of the Interior and Local Government memorandum in 2017 listed Kappa as among the entities flagged by the Securities and Exchange Commission for not being authorized to solicit investments. The DILG memorandum lists Apolinario as Kappa's founder.
The NBI operation that resulted in the arrest of Macailing and Galaon was assisted by personnel of the General Santos City police and Police Regional Office-12.
Macailing and Galano were attacking the Kappa ministry in their commentaries, insinuating that it is an illegal money pyramid scheme.
Lawyer Regner Peneza of the NBI's district office in Sarangani said Wednesday that the paper bills Apolinario handed over to the suspects were marked.
The Kappa ministry has long been subject of complaints from residents doubtful of its operations.
Unethical practice
Peneza said the suspects had extorted a big amount of cash from Apolinario early on and that their foiled extortion attempt Tuesday was their second since they started hitting him in their reports.
Apolinario told reporters that Macailing and Galano had promised to stop questioning the legitimacy of their money market scheme in exchange for P5 million.
The practice, sometimes called AC/DC or "Attack-Collect/Defend-Collect", by some in the media is unethical and tarnishes the integrity of journalism.
A piece on media corruption in the Philippines published by the Ethical Journalism Network notes: "The conflict of interest is obvious: a journalist who takes bribes is reporting for his personal gain. A reporter then can slant the story to favor a subject who has paid or promised payment and shares the reward with other editors."
The NBI's Peneza said the suspects shall be charged with robbery and extortion via intimidation.