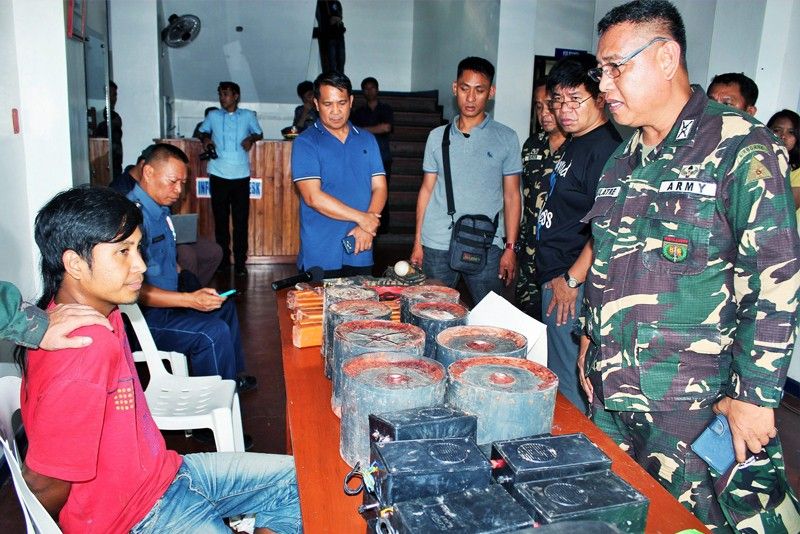 Lt. Col. Remegio Dulatre, chief of the 86th Infantry Battalion, talks to NPA rebel Kevin Nilo (in red shirt) who was arrested in Maddela, Quirino on Thursday.
Victor Martin
TUGUEGARAO, Cagayan, Philippines — A suspected bomb expert of the New People's Army (NPA) was arrested during a raid on his safehouse in Barangay Jose Ancheta, Maddela, Quirino on Thursday.
Kevin Nilo, 36, alias Glen, is among those who attacked the Madella police station last year that left one police officer dead, Chief Superintendent Mario Espino, Cagayan Valley police director, said yesterday.
Espino said the raid was based on a search warrant issued by Echague Regional Trial Court Judge Bonifacio Ong.
He said Nilo yielded a caliber .45 pistol, eight anti-tank and 14 antipersonnel mines, a 64-foot detonating cord, blasting devices, a laptop and propaganda materials.
Espino said Nilo is a member of the Venerando Villacillo Command, who was sent to the Mindanao to train on bomb making.
Nilo faces charges for illegal possession of guns and explosives.– Victor Martin