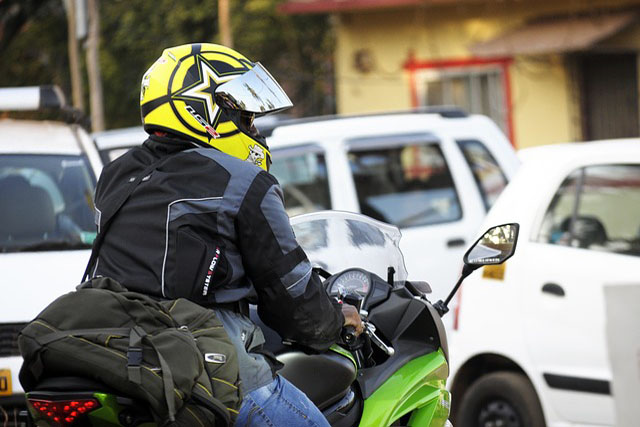 LTFRB officials on Tuesday said that the legalization of motorcycle-hailing service depends on the Congress.
LTFRB continues clamp down of Angkas, Wunder
(Philstar.com) - December 13, 2017 - 7:58am
MANILA, Philippines — The Land Transportation and Franchising Office turned down the appeal of motorcycle-for-hire application Angkas to resume operations.
LTFRB officials on Tuesday said that the legalization of motorcycle-hailing service depends on Congress.
"It is an issue that the Congress has to address as the law says a two-wheeled vehicle is not safe for public transportation. Nevertheless, we at the LTFRB are doing our best to uphold your interest," LTFRB Chair Martin Delgra said.
LTFRB Board Member Arlene Lizada added that the agency's officials already discussed the appeals of the Angkas management and drivers with House Speaker Pantaleon Alvarez.
In a statement, Angkas said it prides itself for upholding its advocacy of professionalizing the motorcycle taxi industry.
It cited that the service has made ride-hailing affordable to many commuters and has created better income opportunities for the bikers, who can earn up to P2,000 daily.
"We are one with the government in addressing today's transportation challenges. After hearing from all the representatives today, we are hopeful that we will be able to propose an interim solution that will be acceptable to the government, our platform and to commuters," Angkas said.
Angkas voluntarily shut down last November 18 after it was ordered closed for operating without a business permit.
Citing Republic Act 4163, or the Land Transportation and Traffic Code, the LTFRB deemed the operations of Angkas as illegal.
Under the law, motorcycles can only be registered as private vehicles and cannot be used for hire.
LTFRB on Wednesday held a job fair for drivers of Angkas and "habal-habal."
READ: Wunder vehicles illegal; will face apprehension
Wunder ordered anew to stop operations
LTFRB also reminded the ride-sharing application Wunder Carpool to "cease and desist immediately."
"Otherwise, LTFRB will be constrained to take legal actions against Wunder Carpool and all responsible parties involved," it said in a statement Tuesday.
The agency first issued the advisory against Wunder ordering it to stop operations as it was considered as another form of Transportation Network Company without coordinating with the LTFRB.
Wunder said it is actively collaborating with agencies in Metro Manila to implement "common sense solutions to improve congestion."
"Wunder is the ideal technology to accelerate the carpooling schemes that have recently been encouraged by local agencies in Metro Manila: one great example is the new carpooling lane on EDSA," Wunder said in an online exchange with Philstar.com.
It added: "We welcome all agencies who would like to join us in taking more cars off the road and are confident we can solve the traffic issue by working together."
In a study commissioned by ride-sharing company Uber, Manila ranks as the third worst city in Asia when it comes to the time people spend daily on traffic gridlock.
People in Manila spend the third longest average time being stuck in traffic every day at 66 minutes.