DOH clarifies: Still no new Henipavirus cases in the Philippines
September 23, 2023 | 2:10pm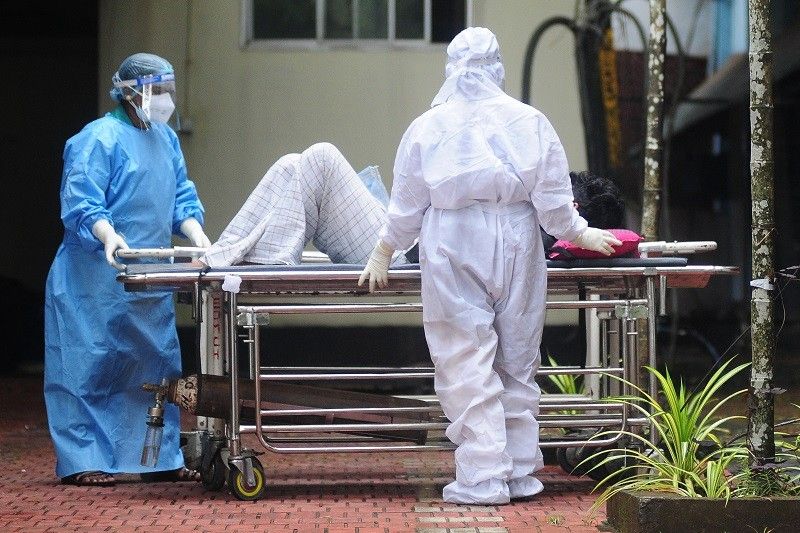 MANILA, Philippines — The Department of Health (DOH) on Friday assured the public that there have been no new cases of Henipavirus infection in the Philippines since 2014, even as India grapples with the rare yet highly fatal disease.
The Nipah virus, which belongs to the Henipavirus genus, is feared for its 40 to 70% mortality rate. There is also no known vacine for the virus.
"To date, there is only one recorded case of Henipavirus infection in the country. Said case was detected in Sultan Kudarat in 2014," the DOH said to reporters on Friday night.
"Based on the investigation, reported cases developed signs and symptoms after exposure to horses and/or its meat... Since then, no similar health events or suspect cases have been reported to the Epidemiology Bureau."
Among its signs and symptoms include:
fever
headache with changes in sensorium
cough
difficulty breathing
Symptoms can also include respiratory infection, vomiting, and sometimes even seizures and brain inflamation which could lead to coma.
During a joint field investigation, around 17 suspect cases of the virus were also detected in April 2014. Eight of them fully recovered while the other nine died.
The DOH is said to have established a surveillance system to manage the disease should additional cases appear in the country. Fortunately, no similar health events have been detected.
How does Nipah spread?
Nipah is usually transmitted to humans from animals or through food contamination. However, it is also known to be passed around directly from people to people.
Among its natural carriers are fruit bats and have been identified as the most likely cause of subsequent outbreaks.
While Nipah outbreaks are rare, it is listed by the World Health Organization as one of the diseases "deserving of priority research for their potential to cause a global epidemic" alongside Ebola, COVID-19 and Zika.
Besides India, Nipah outbreaks were earlier recorded in Malaysia, Singapore and Bangladesh.
"[T]he DOH continues to strengthen its public health interventions as part of its 8-Point Action Agenda which places emphasis on disease prevention through health promotion and communication as well as Infection-Prevention-Control (IPC) measures to reduce the transmission of infections, including the Nipah Virus," the health department said.