Learning poverty in the Philippines linked to poor teaching quality – World Bank study
September 22, 2023 | 3:45pm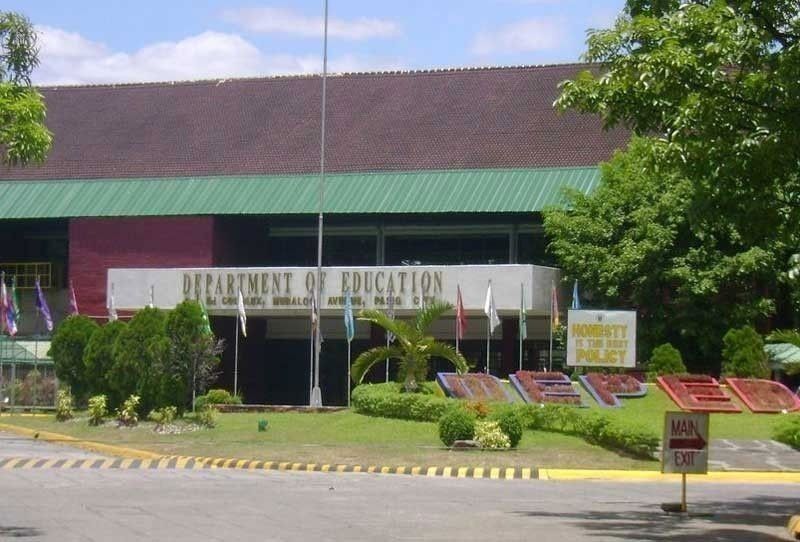 MANILA, Philippines — Teachers' lack of mastery of what they teach and teacher absenteeism have contributed to the Philippines' high learning poverty, a new World Bank report found.
Findings from a new World Bank report focusing on the East Asia and Pacific region found that teachers in the Philippines have one of the most ineffective methods in Southeast Asia and teacher training programs targeted at them have failed to improve their mastery of content.
The World Bank report "Fixing the Foundation: Teachers and Basic Education in East Asia and Pacific" also found that 40% of students in the Philippines surveyed said they had teachers who were sometimes or often missing in class.
Learning poverty in the Philippines was pegged by the World Bank in 2022 at 91% — which means around nine out of ten children aged 10 struggle to read simple text.
The Philippines is also grappling with a laggard status in international education assessments, ranking lowest and second lowest in reading and mathematics, respectively.
Ineffective teaching practices
Data collected from classroom observations show that most teachers in the Philippines use ineffective or weak teaching practices, which "translate into poorer learning outcomes," the report stated.
"Far too many teachers in middle-income East Asia and Pacific have not mastered the content they are expected to teach," the WB said.
In particular, the World Bank study found that 66% of teachers observed in the Philippines had a "medium-low" use of effective teaching practices, 19% had "low" use, and only 15% had "medium-high" use of effective teaching practices. No share of teachers was observed having a "high" use of effective pedagogy.
Effective teaching practice is measured by the World Bank as "teachers' capacity to create a classroom culture conducive to learning, to challenge and engage students, and to foster students' socioemotional skills to be successful learners."
The World Bank report added: "Only 7% or less of teachers in Mongolia, the Philippines, Vietnam, and the poorer provinces in Guangdong, China, demonstrate highly effective practices, while more than two-thirds use ineffective or weak practices."
This was based on a 2018 study on teachers in Mindanao and additional World Bank calculations of Philippines data "to ensure comparability."
The report also noted a stark difference in the way mathematics is taught in wealthier schools compared to schools catering to poorer households in the Philippines, Cambodia, Lao PDR and Myanmar.
"In Cambodia, Lao PDR, Myanmar, and the Philippines, mathematics teaching practices in socioeconomically disadvantaged schools are significantly worse than in the best-off schools," the report said.
The World Bank report also noted that the teaching profession continues to be beset with perennial problems in low salaries, poor working conditions and weak career progression.
This makes it difficult for education systems to attract or select the best candidates, the report said.
"Moreover, admission into preservice education programs and recruitment into teaching jobs often lack selectivity. Even where countries have formal criteria for teacher selection, those criteria are often not followed, with political factors playing a role in recruitment," the WB said.
Weak teacher training programs
New survey data collected for the World Bank report found that "many East Asian and Pacific countries' in-service training programs lack the four elements of effective teacher training programs."
These are the following:
A focus on content knowledge
opportunities to practice what is learned with colleagues
continued support through follow-up visits focused on training content, and
career incentives through promotion or increased salary
"While data suggest that a significant percentage of the region's teachers are trained each year, new surveys in Cambodia, Fiji, Lao PDR, Mongolia, Philippines, Thailand, Timor-Leste, Tonga, and Vietnam indicates training programs do not employ practices linked to improved student learning," the report stated.
The WB said that among the countries surveyed, only 14% of teacher training programs focused on subject content compared to 81% of programs associated with improvements in student learning globally.
Teacher absenteeism
The World Bank report also highlighted rare findings that capture how teacher absences — largely anecdotal in the Philippines due to inadequate data-keeping practices by the education department — contribute to poor student learning.
"Teacher absences as well as poor classroom management adversely affect student learning," the bank said.
The report found that slightly more than 40% of students surveyed in the Philippines, Cambodia, Lao PDR, Malaysia, Myanmar and Vietnam report, on average, that their teachers are sometimes or often absent.
In contrast, data from Japan, Korea, and Shanghai, China, show teacher absence rates of 1 percent or less, and data from Singapore show only 3 percent absenteeism, the World Bank noted.
Not enough class hours in the Philippines and neighboring countries are dedicated to foundational learning, the report added.
The WB also estimated that in the Philippines, China, Indonesia, and Malaysia, about 75% or more of teachers expected to be still teaching in 2030 are already employed.
Improving teachers' skills is the first and most basic step that countries with a high learning poverty can take, the WB said.
"Reforms will need to reflect different circumstances across and within countries. In general, countries with high levels of learning poverty (such as Cambodia, Lao PDR, Myanmar, and the Philippines) will need to focus on fostering systemic improvements and supporting all teachers," the WB report said.
The Department of Education recently launched its revised curriculum for Kinder to Grade 10, which reduced the number of learning competencies by 70% and tweaked the lineup of subjects in grades 1 and 2 to improve early mastery of numeracy and literacy.