Philippines, Aussie joint maritime patrols in South China Sea approved
August 29, 2023 | 12:00am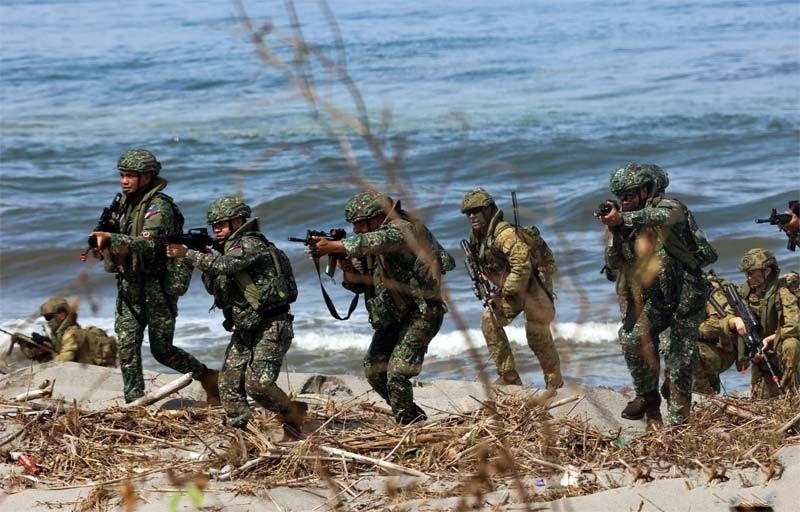 MANILA, Philippines — President Marcos and the Australian government have approved plans to conduct joint maritime patrols in the South China Sea and the West Philippine Sea.
"We are still planning the details but in essence, (the joint patrol) has been approved by the President and the Australian leadership," Armed Forces of the Philippines (AFP) chief Gen. Romeo Brawner Jr. said in a radio interview with dzRH yesterday.
"This is to ensure that we maintain a free and open Indo-Pacific, especially a rules-based international order," he added.
Exercise Alon 2023, the first-ever bilateral amphibious exercise between the Philippines and Australia supported by the US Marine Corps, will end today.
Australia earlier reaffirmed its strong support for The Hague's 2016 ruling that invalidated China's nine-dash line virtually claiming the entire South China Sea.
In a joint statement, Australian Defense Minister Richard Marles and Defense Secretary Gilbert Teodoro committed to possibly conducting joint bilateral patrols with the Philippines. This means Australia has joined the US and Japan in partnering with the AFP to carry out combined maritime activities.
"We agreed on the importance of all states operating safely and professionally, while respecting and adhering to international law, particularly the United Nations Convention on the Law of the Sea, and we reaffirmed our strong support of the 2016 South China Sea Arbitral Tribunal Award," Marles and Teodoro's joint statement stated.